The Jamstik Creator can be run as an AU plugin inside of Logic Pro on Mac. Before attempting these steps, make sure that the Jamstik Creator and Sound Library have been properly installed on your system. Jamstik Creator Installation Guide.
Jamstik Creator in Logic Pro Tutorial
1. First, in a Logic Pro project, create a new Track in Logic by selecting New Tracks... from the Track Dropdown.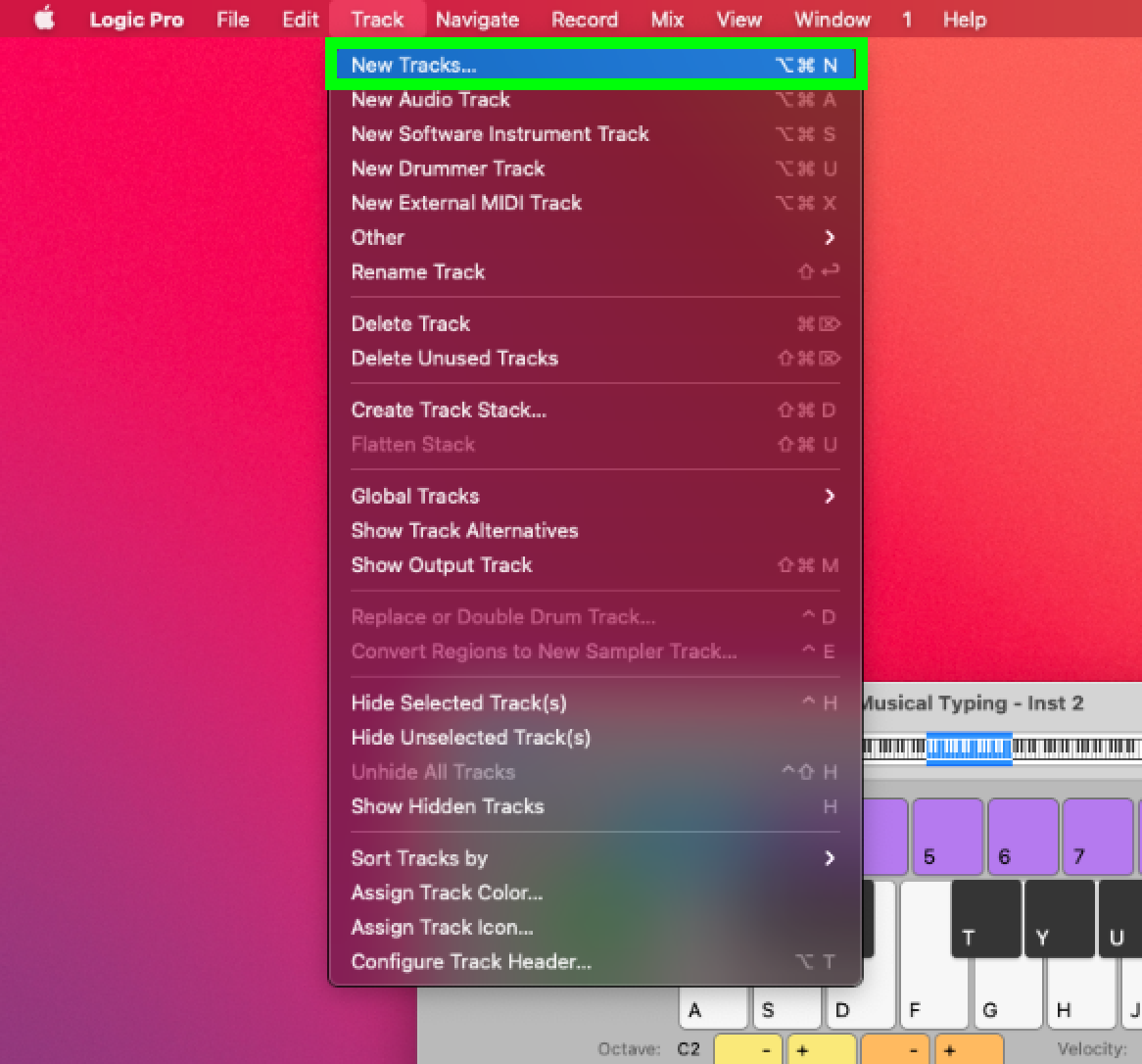 Select Software Instrument for track type and Empty Channel Strip for Plugin.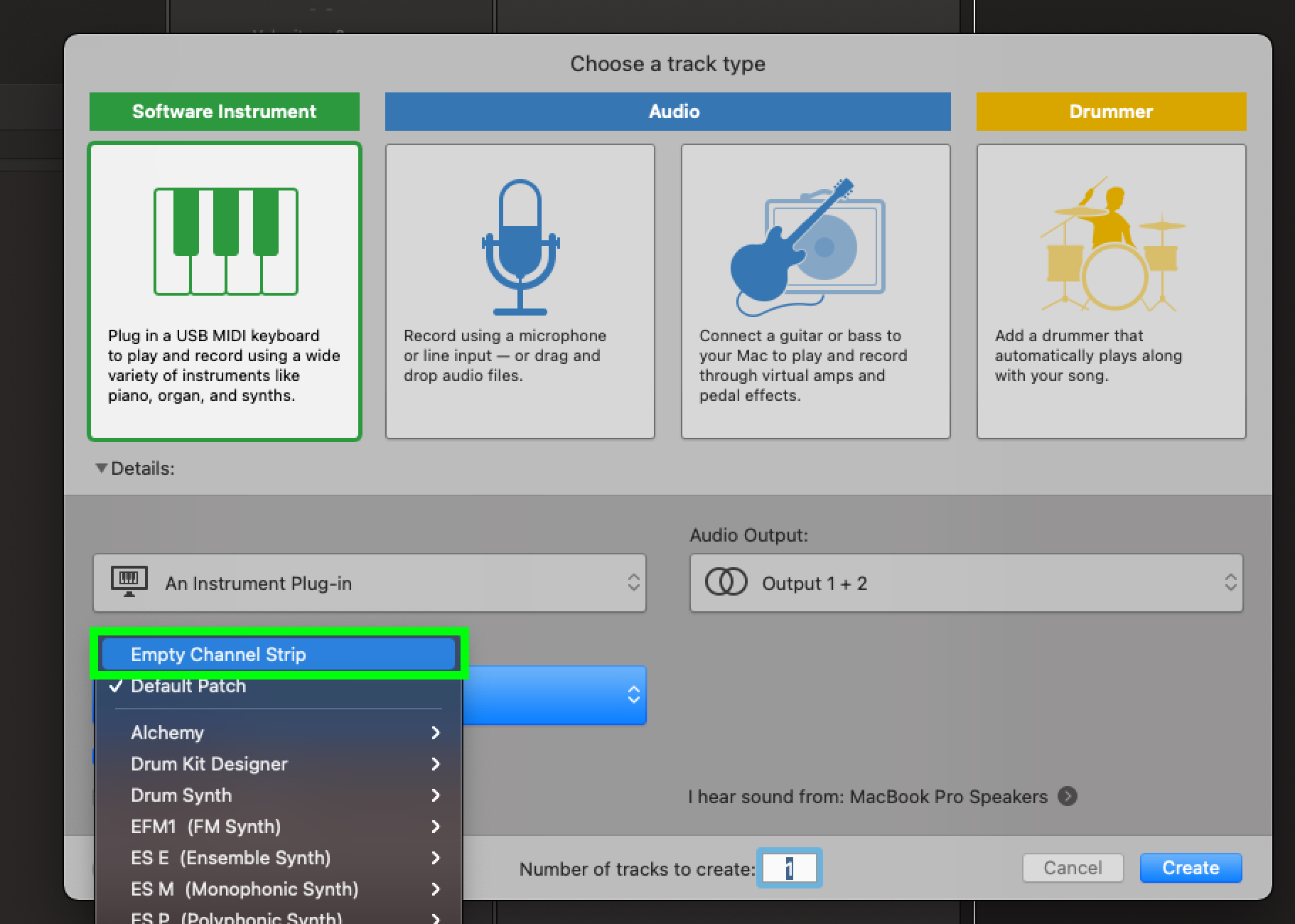 2. Make sure the Inspector is active and visible either by clicking the i icon at the top left of Logic, or by using the keyboard shortcut "i".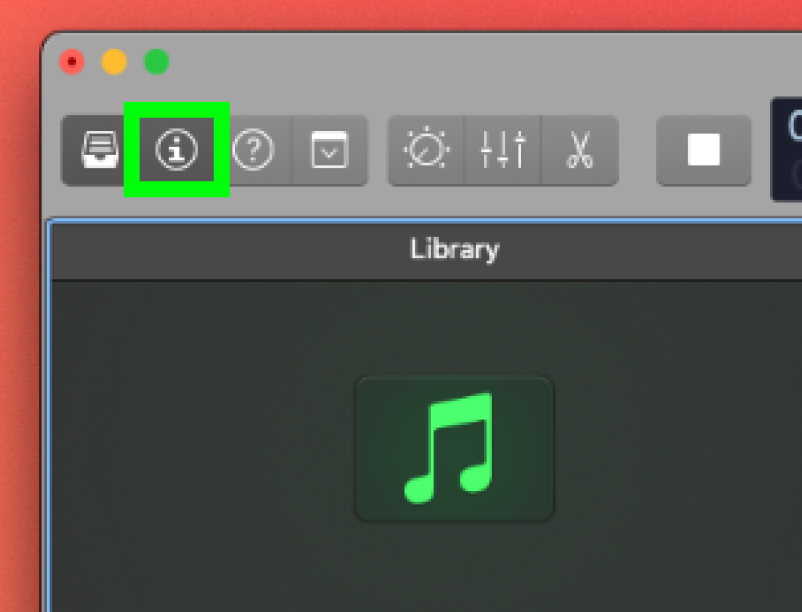 Now, with the new Instrument selected, click on the "Instrument" selector inside of the Inspector (highlighted below).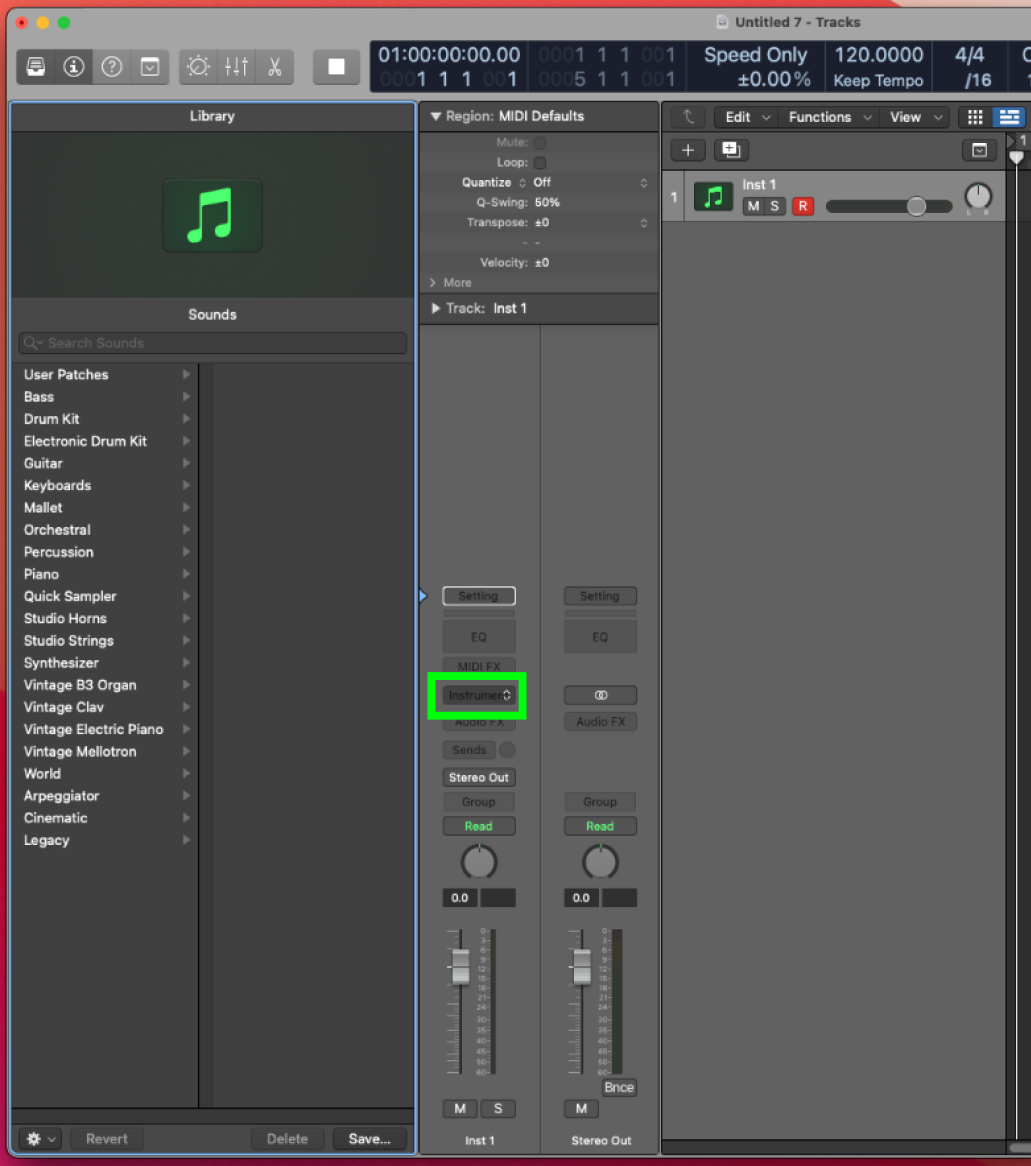 Navigate to "AU Instruments" in the instrument dropdown. In the dropdown that appears from the AU Instruments list, find the "Jamstik" category, highlight "Jamstik Creator" and click "Stereo".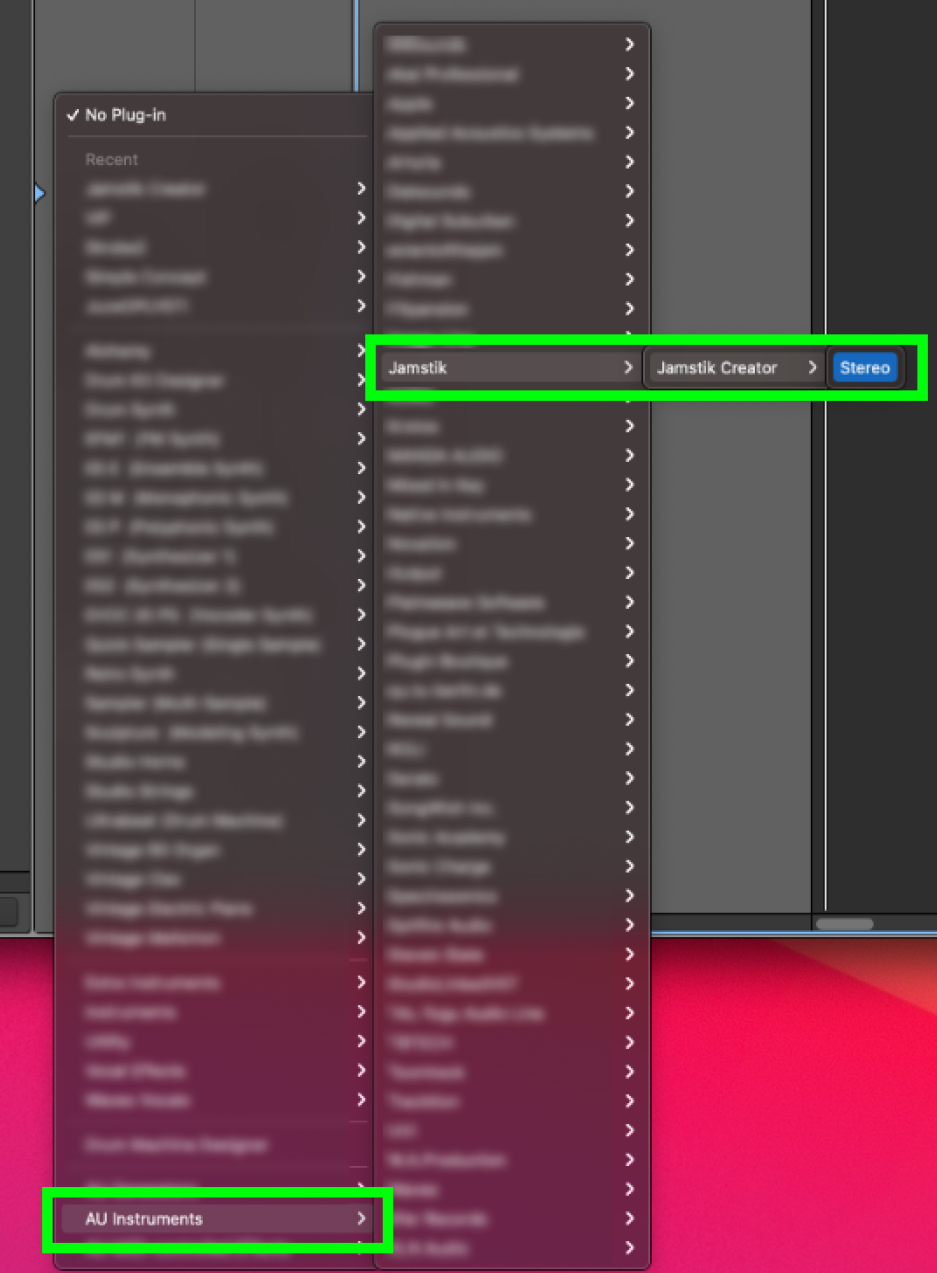 If Jamstik Creator does not appear in the list:
First, make sure that you have installed the Jamstik Creator and Sound Library correctly and have run the Jamstik Creator standalone application at least once.
If it still does not appear, navigate to the Plug-in Manager under Logic Pro->Preferences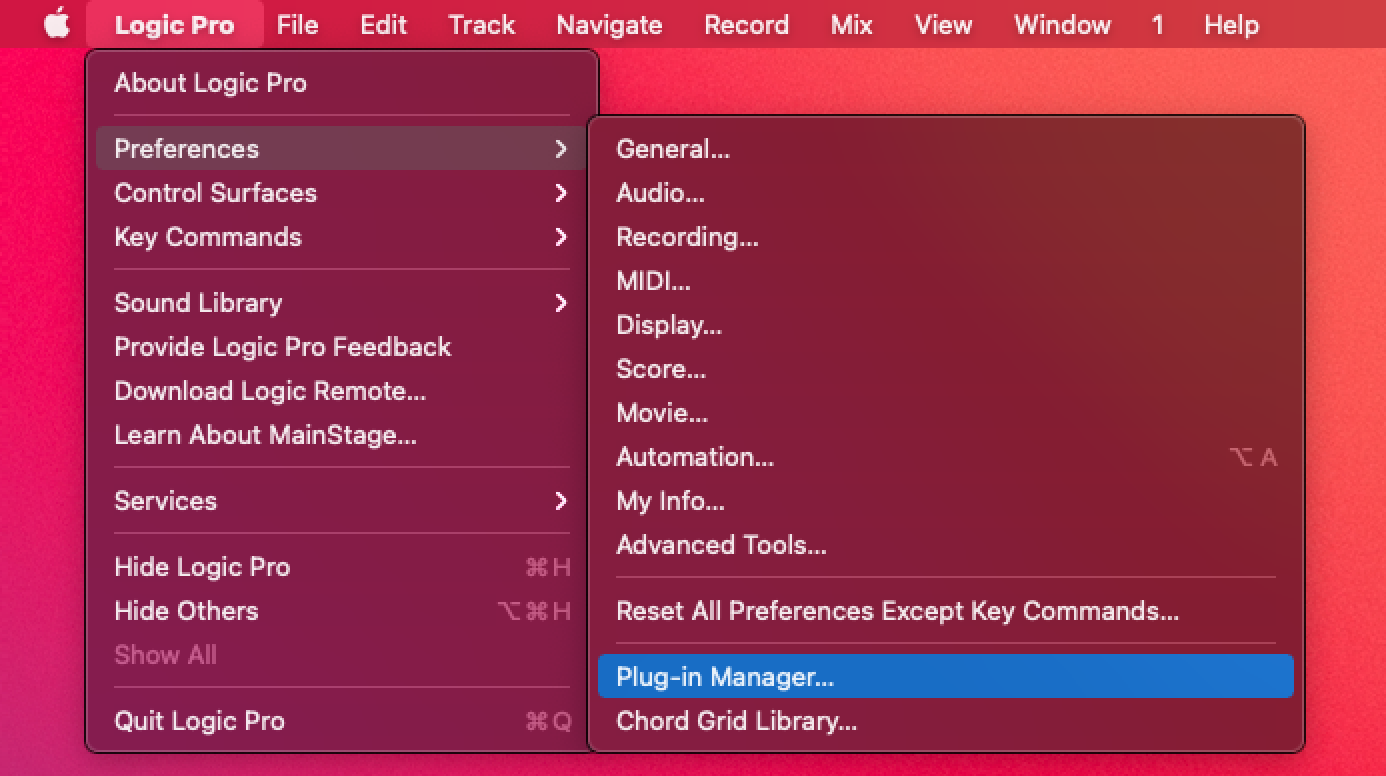 Search for Jamstik in the upper right. Make sure that the "Use" checkbox is active and if there is any message other than "successfully validated" under Compatibility, highlight the Jamstik Creator and click "Reset & Rescan Selection".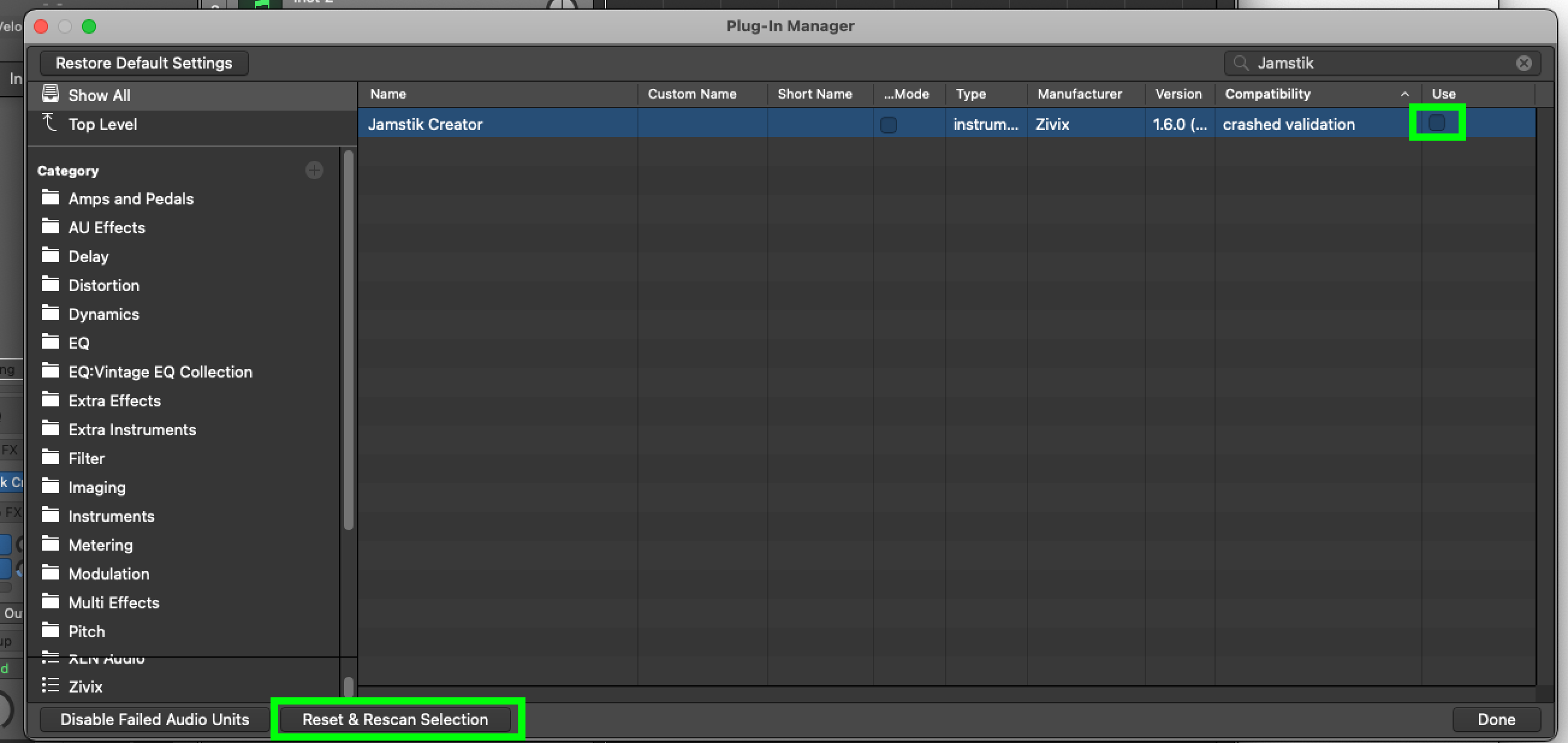 4. The Jamstik Creator UI should now open in a window on top of Logic. If it does not appear, or the window is closed, click the slider icon the appears on mouse hover in the center of the "Jamstik Creator" Instrument cell in the inspector.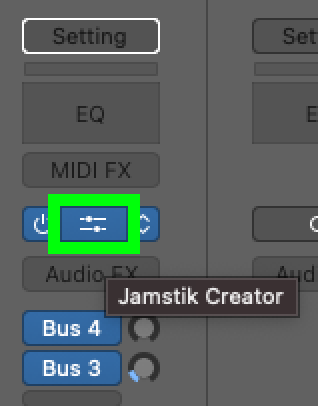 If there is no MIDI response or sound coming from the Jamstik Creator, make sure that MIDI Devices are enabled correctly in settings (Getting Started with the Jamstik in Logic Pro) and make sure that the Record Enable button is active for the Jamstik Creator MIDI Track.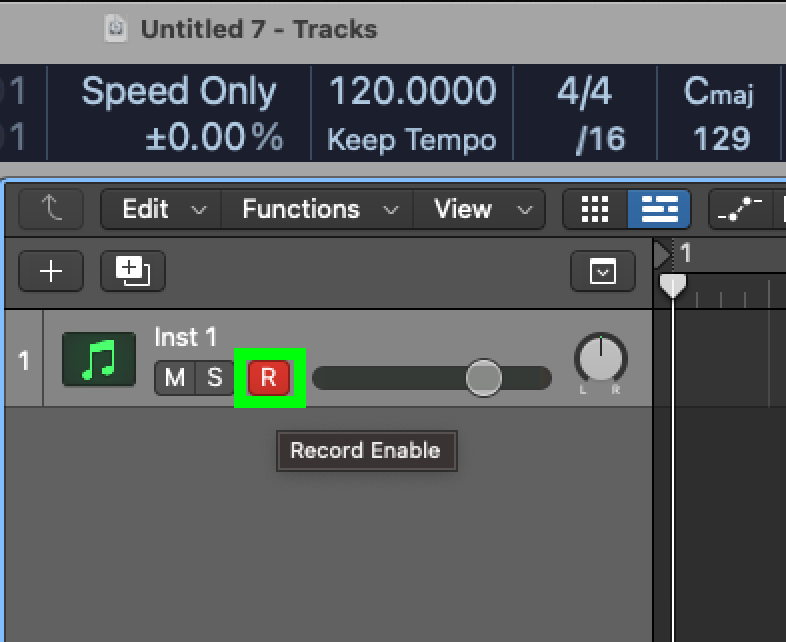 5. Jamstik Studio MIDI device settings can be changed inside the plugin in most modern versions of Logic Pro. First, make sure your Jamstik Studio MIDI Guitar is connected correctly and being recognized by Logic Pro. Then click on the "Connect To Device" button inside the Jamstik Creator plugin window in Logic Pro. Now you should be able to access the Device Settings Menu by clicking on the Jamstik Device Settings button!