Getting Started in Garageband on iOS
Here's how to connect your Jamstik's MIDI output to Garageband on iOS.
This demonstration walks through the process using the Jamstik Studio, but the connection process is the same for all of the Jamstik controllers. If you're using MPE mode with the Studio MIDI Guitar, make sure to check out the MPE Instructions below.
Video Instructions:
Step-by-step Instructions:
First, make sure your Jamstik is one and ready to pair
Then, open a software instrument inside GarageBand.
Next, tap on the settings icon in the top right corner of the screen
Tap 'Advanced', and then Bluetooth MIDI Devices (If you get a message saying there is trouble connecting to accessories, go to the iOS settings app and make sure Bluetooth is turned on)
Your Jamstik will appear in the list as an 8 character string of letters and numbers starting with a J.
Once your Jamstik shows up in the list, tap it to connect
Once connected, click record and you're good to go!
How to Enable MPE Mode in GarageBand:
Navigate to the "Settings" app for your iPhone or iPad.
Then, locate Garageband.
Lastly, enable "Support MPE Controllers".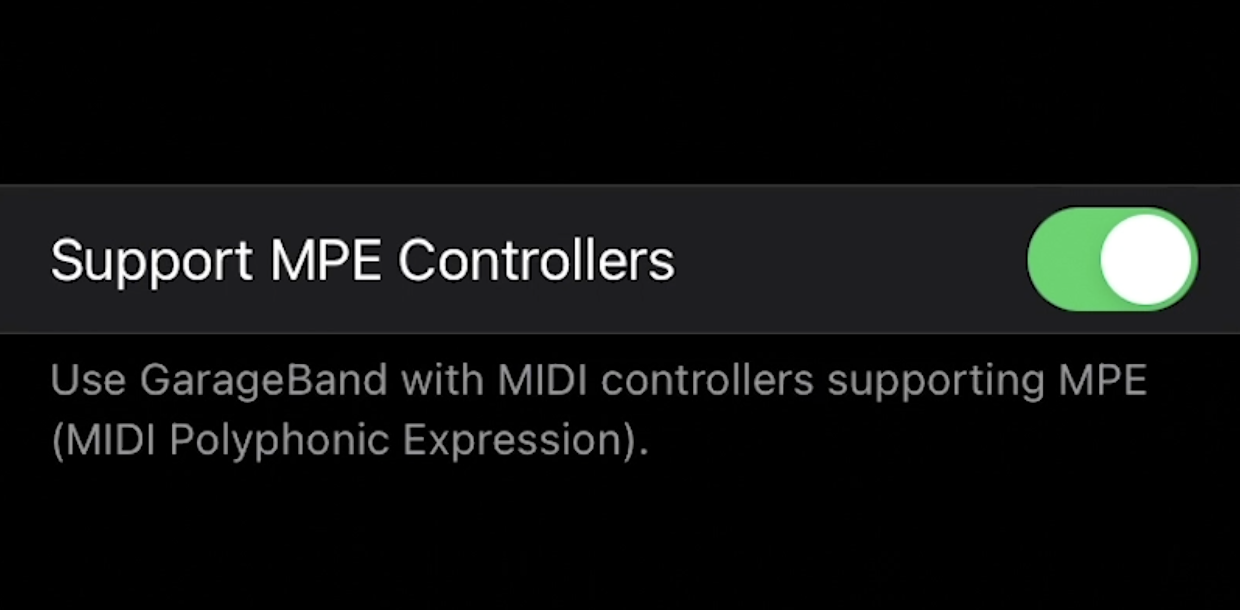 Currently, the Jamstik Creator is only available on Mac/PC. Make sure to check the Jamstik Creator: Third-Party DAW Compatibility Database for the current state of plugin compatibility with your DAW.
And if you haven't already, be sure to check out Jamstik Control or the Learning Portal for Jamstik for iOS

Note: GarageBand's guitars and selected string instruments are not MPE-compatible, so to use these instruments use the device settings menu in the Learning Portal for Jamstik app or Jamstik Creator software to set your Jamstik Studio's MIDI Mode to Single Channel.