Step-by-step Instructions:
First, make sure your Jamstik is connected to your Android device using the Jamstik Control app and following the instructions in the Android connection page.
Next, for best results in Bandlab, change your MIDI Mode to Single Channel and your Pitch Bend Range to +/-2 in Jamstik Control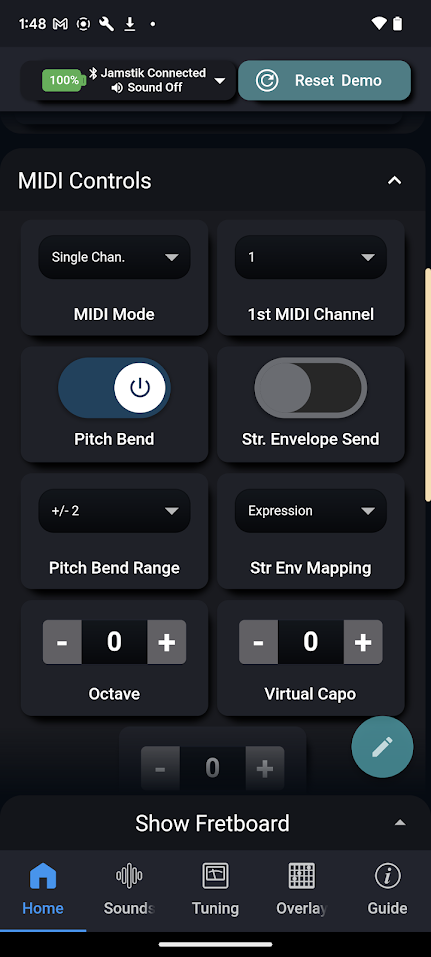 You may now close and shut down the Jamstik Control app.
Open the BandLab app
Login to the app and navigate to the Studio (this can be found in the Create tab under "Open Studio").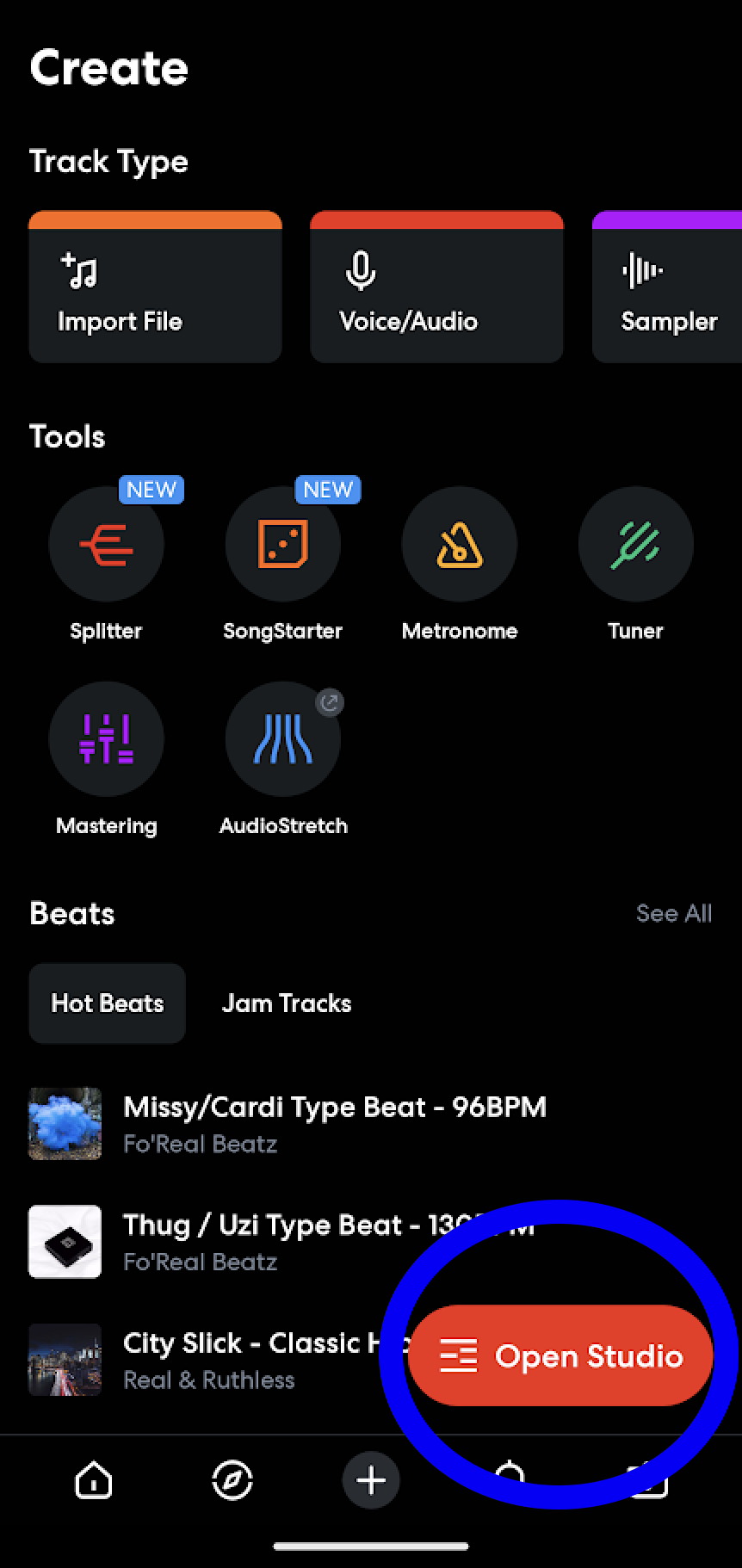 Now select New Track - Virtual Instruments and choose any instrument you want to play with your Jamstik.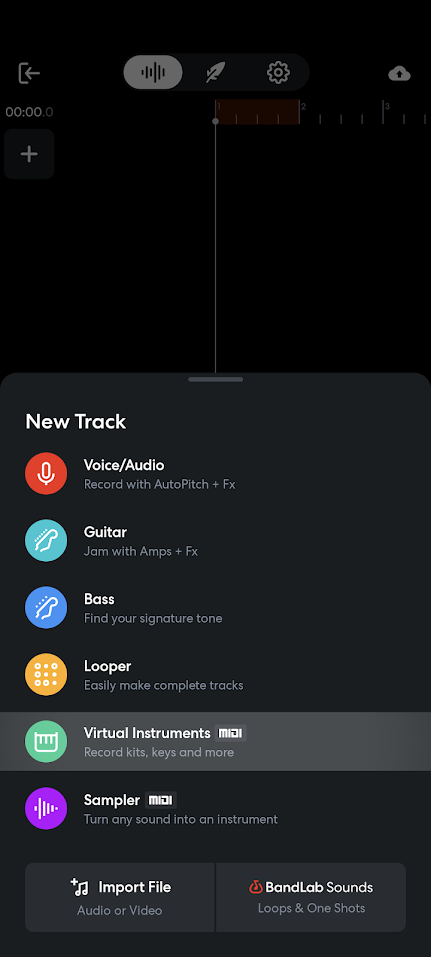 A keyboard display should now appear on-screen and the MIDI instrument should respond to Jamstik input. You can now tap record and use your Jamstik in BandLab on Android. If you notice any MIDI issues with missing notes or pitch bend, re-open Jamstik control and make sure your MIDI Mode is set to Single Channel and that your Pitch Bend Send is on and Pitch Bend Range is set to +/- 2.