EQUATOR2 AND STUDIO MIDI GUITAR SETUP TIPS
Due to Equator2's native MPE compatibility and expansive preset collection (including over 579 MPE presets), it's a great companion plugin to utilize with your Studio MIDI Guitar.

First, you'll want to make sure that your Jamstik's firmware is updated to version 3.10, which will set the default pitch bend range to +/- 48. You should also ensure the Jamstik is set to MPE mode. You can double-check these settings by connecting to Jamstik Creator—in either the stand-alone version or plugin inside your DAW.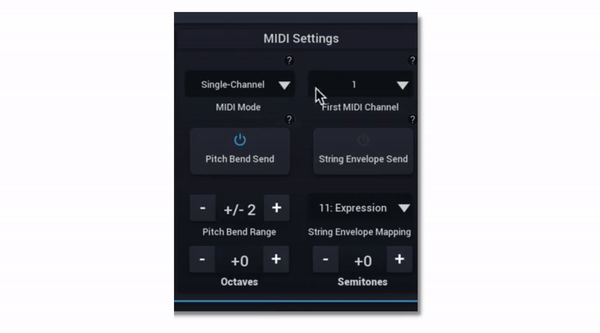 Then, in Equator2, tap the menu icon in the upper right of the plugin and navigate to "Audio and MIDI Settings" and make sure "Jamstik MIDI Out" is selected.

*Mac OS users, you DO NOT need to select Jamstik CONFIG OUT (which is used for Jamstik firmware settings in Jamstik Creator). Only select Jamstik MIDI Out.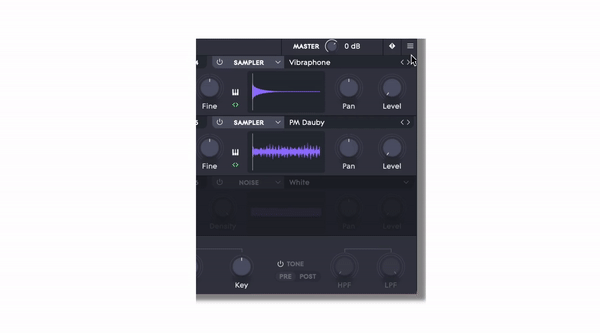 Finally, in Equator2, ensure that the default "Per note pitchbend range is also set to 48, with the number of channels set to 6.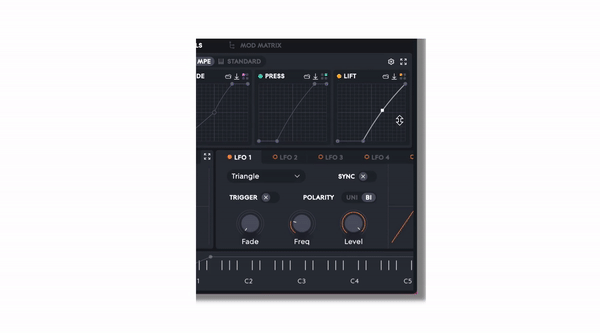 That's it! You're ready to explore the exciting and expressive world of MPE.
If you don't know where to start, here are a few demos of presets from Taetro, Hannah Trigwell, and the Jamstik team. All of these are the MPE versions (as indicated by the little blue piano icon on the left side).

More of the Jamstik team's favorites Equator2 presets:
Cold FM Clav
Crispy Duck Bass
Cross Layer Lead
Dark Emotion Strings

Dirt organ
Dream Music Box
Dynamic Poly Synth
Electric attack guitar
FM Plucksynth
Funk Voxbox Bass
Gentle voltage synth
Little vintage Q lead
Lofi FM Piano
Mini wet funk bass
Prog lead
Smokey Rhodes
That 70's lead
Viscosity