One of the best ways to make sure your Jamstik GT is properly set up for best performance and your playstyle is with the new Calibration Wizard in the Learning Portal for Jamstik at play.jamstik.com or on the Learning Portal for Jamstik iOS app.
Make sure your Firmware is Up-to-date
The Jamstik GT Calibration Wizard requires the Jamstik GT to be on the latest firmware. The Learning Portal for Jamstik and Learning Portal for Jamstik app should notify you if your Jamstik is out of date and provide a link to the updater. Alternatively, on Mac/PC, you can head to play.jamstik.com/update after you have connected your Jamstik to check and update your firmware.
Accessing the Calibration Wizard
Log into the Learning Portal for Jamstik on play.jamstik.com or the Learning Portal for Jamstik iOS app. Connect your Jamstik GT and then go to Device Settings. Device Settings is found on the top bar on play.jamstik.com and is accessed through the settings button on the right sidebar on iOS. In Device Settings, tap on the Sensitivity tab and then tap on Calibration Wizard.
Step 1:
iOS: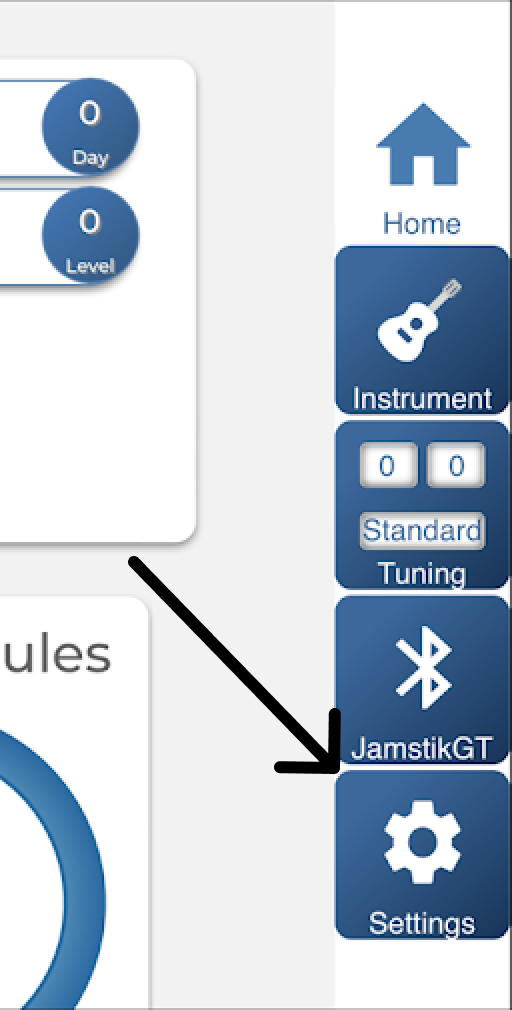 Mac/PC: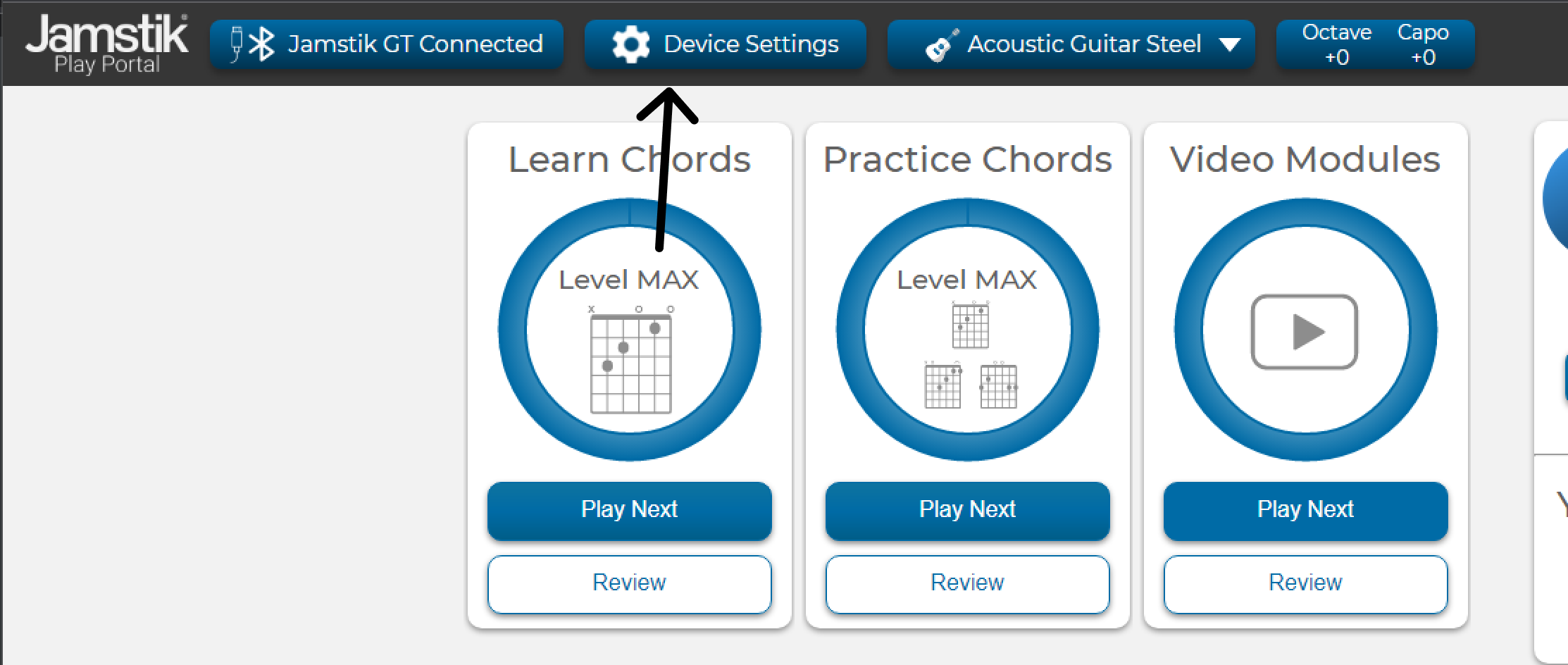 Step 2: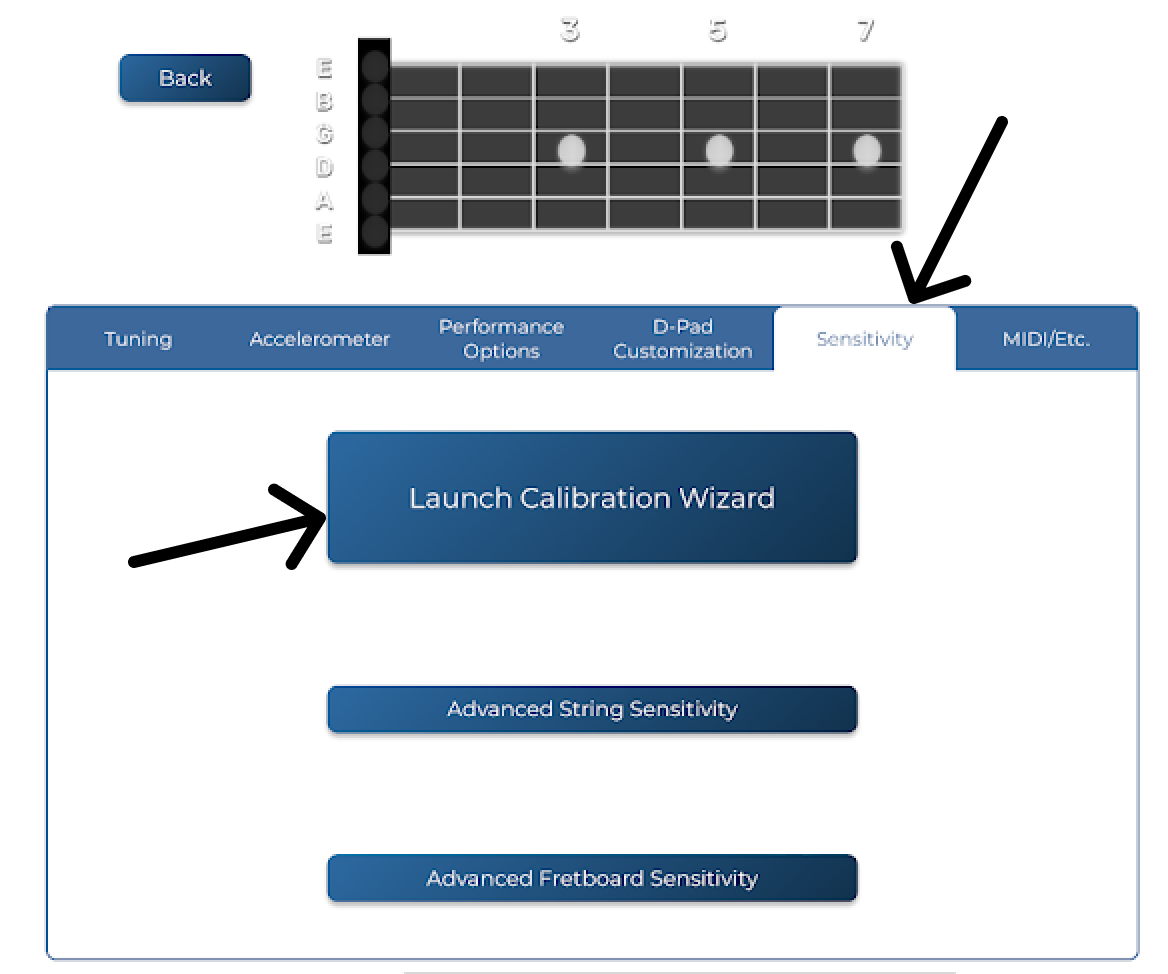 String/Strum Calibration
The first step of the Calibration Wizard is string calibration. Once the exercise starts and the word strum appears on screen, strum all 6 strings at once using the method and strength that your normally would while playing your Jamstik GT. For example, if you normally do not use a pick when playing your Jamstik, do not use a pick during the calibration.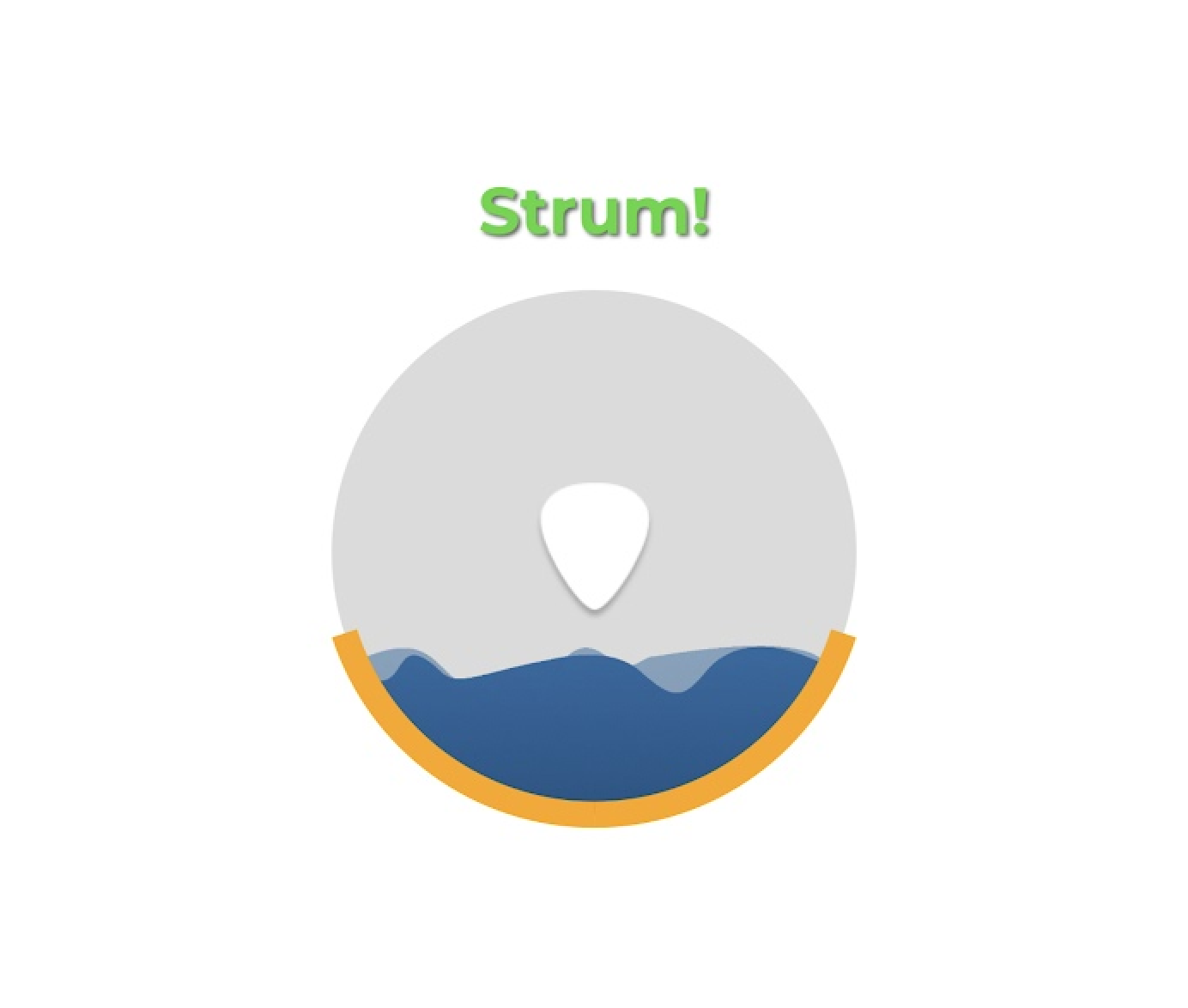 While strumming, the calibration wizard takes in data from your strums to determine per-string settings for picking sensitivity (how hard you have to strum for the Jamstik to register that data as a strum) as well as velocity sensitivity (how loud or soft of a MIDI note the Jamstik translates your strum data into).
String Tension Adjustment
If, during the string calibration step, the calibration wizard detects the one or more of your Jamstik's strings are too loose or too tight, you will be sent to the string tension adjustment exercise. The calibration wizard will guide you through this process which involves tightening or loosening specific strings with the hex key included with your Jamstik GT or any other 9/64" hex key.
The Jamstik and calibration wizard cannot detect when you have tightened or loosened a string so make sure to tap Next String or Test Calibration after you have tightened or loosened a string.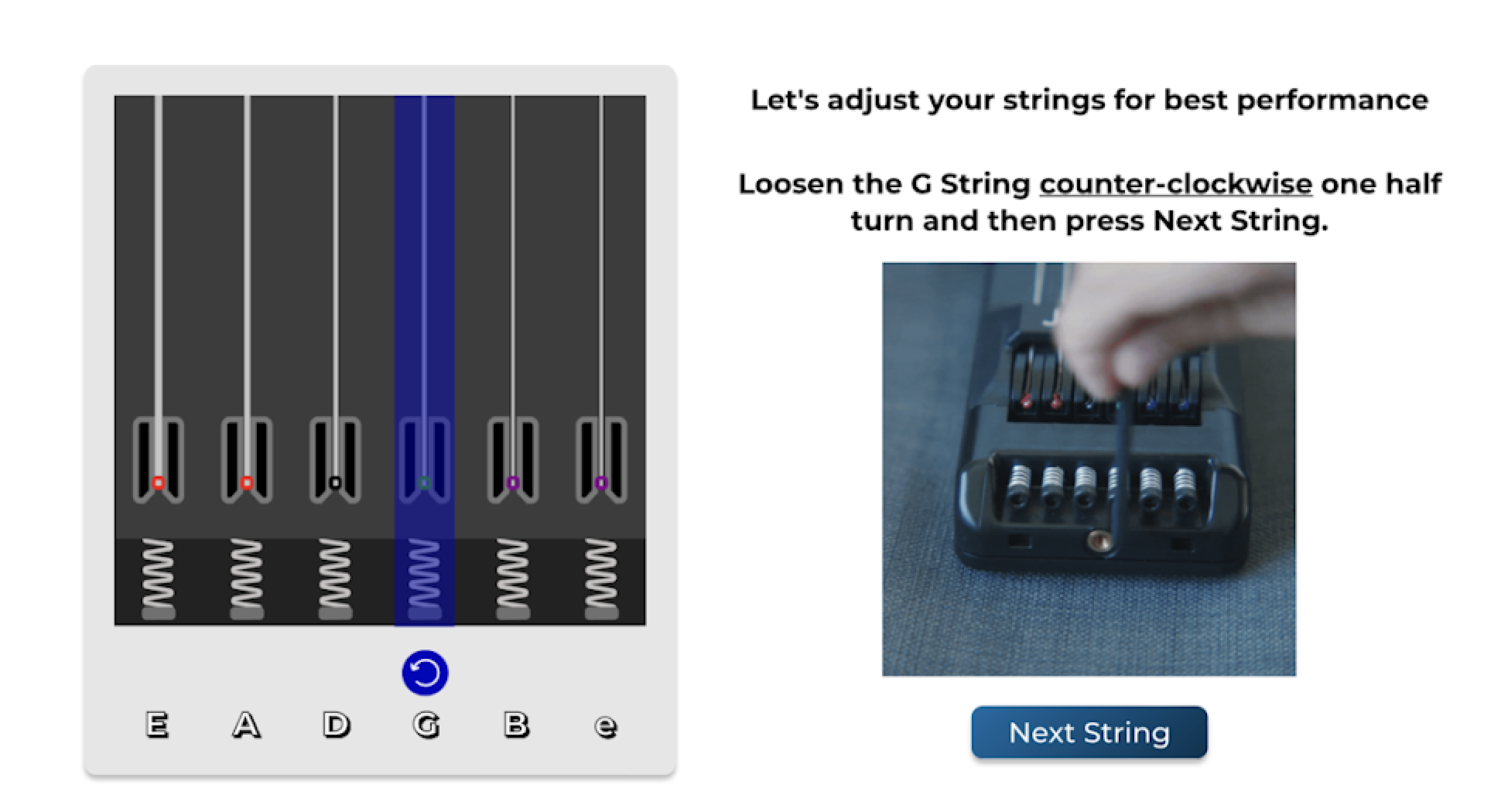 After you have finished adjusting string tension, you can tap "Test Calibration" and you will be returned to the String/Strum Calibration section.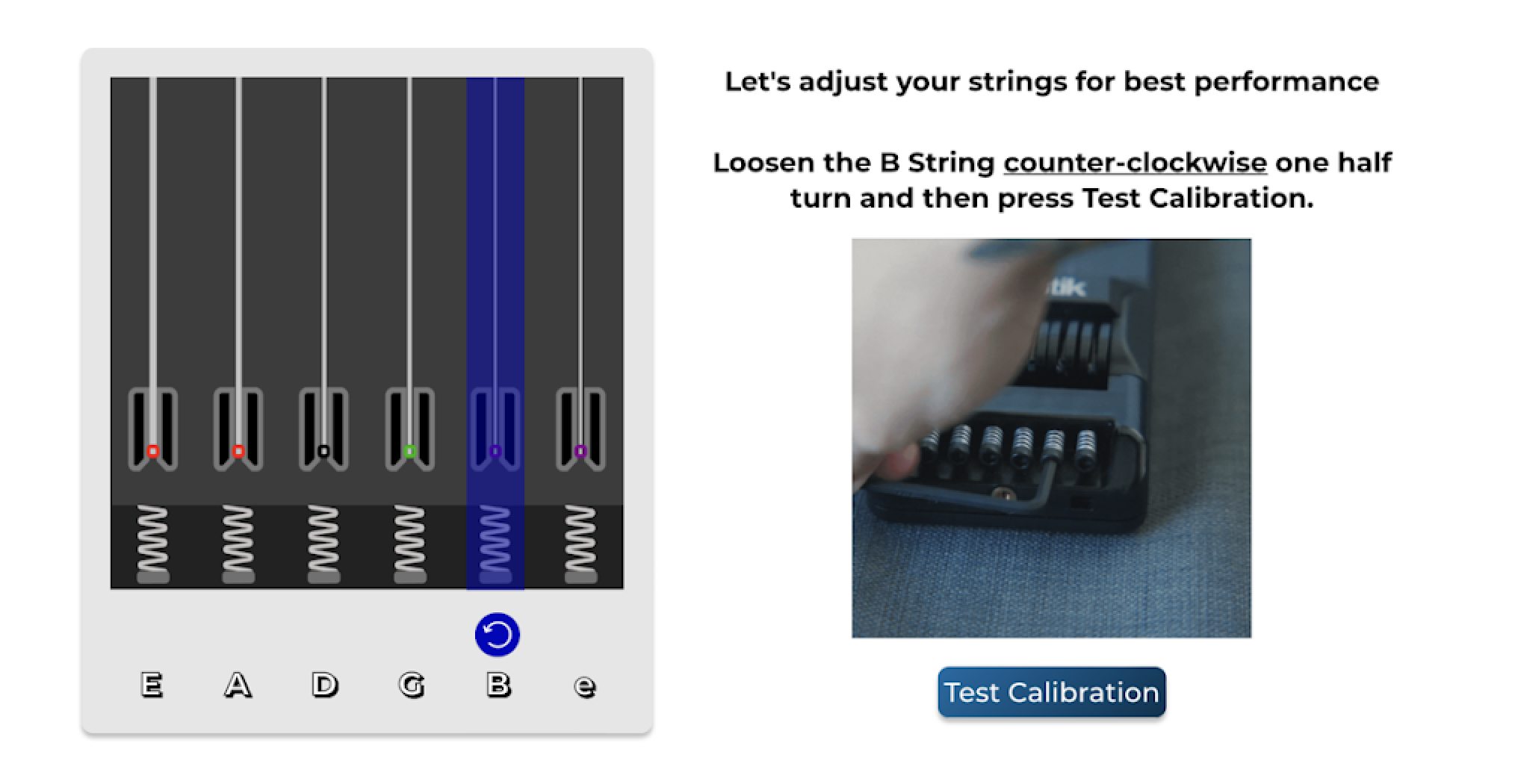 If the calibration wizard still detects issues after another string/strum calibration cycle, you may be sent to the string tension adjustment section again. You may be asked to adjust strings and go through the strum calibration 4 or more times. This will ensure that your Jamstik is able to perform at its best!


If you are having trouble, consider following the steps in How To Diagnose and Fix Jamstik GT/Jamstik 7 String Tension Problems and then restarting the calibration wizard.
Fretboard Calibration
The fretboard calibration step listens to the data that is sent by the Jamstik GT while no notes are being fretted. This allows the calibration wizard to know what the baseline readings are for your Jamstik and adjust your sensitivity accordingly. The calibration wizard also sets sensitivity on a per-fret basis allowing for effortless calibration.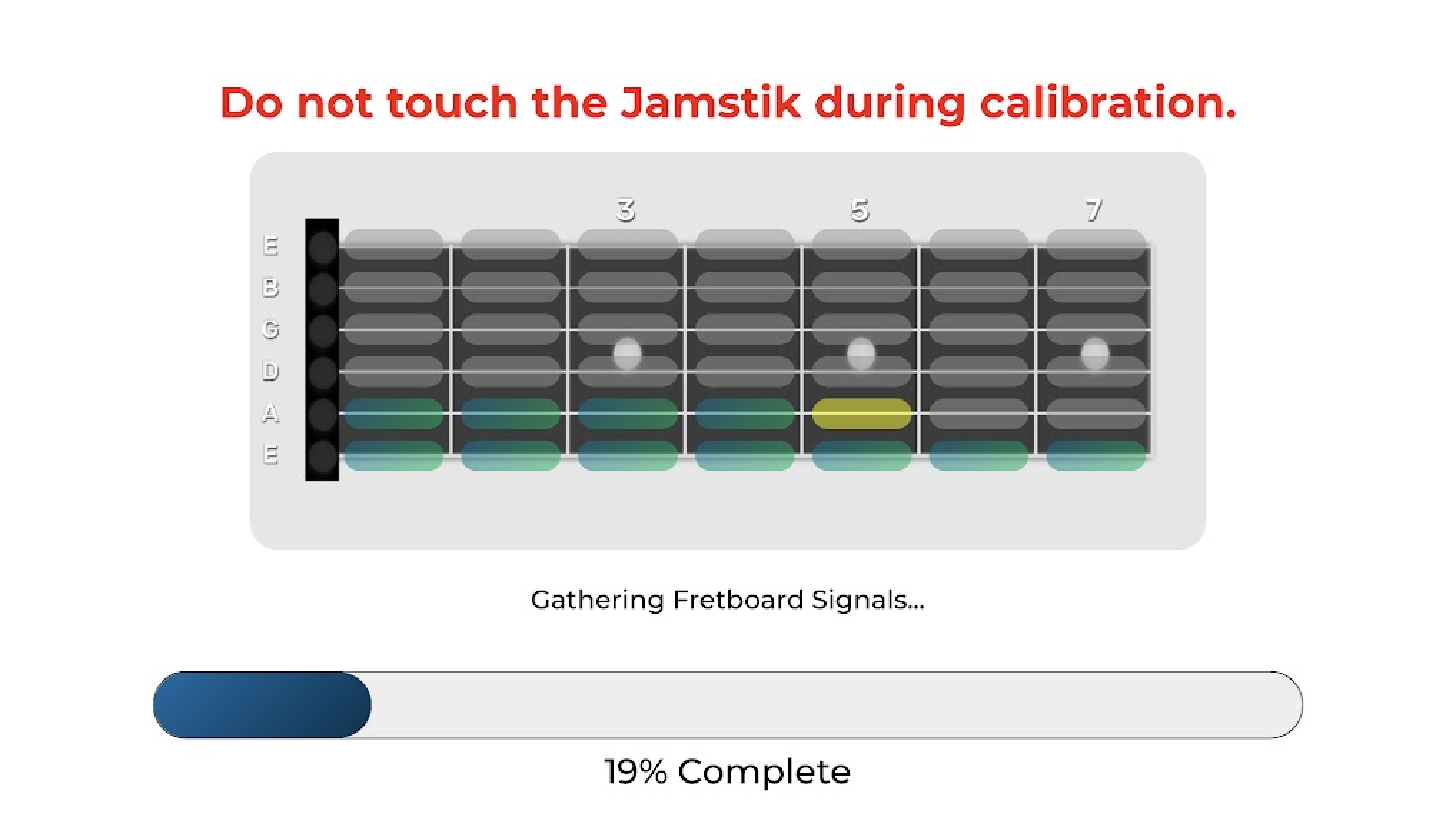 It is very important that you do not touch the Jamstik's fretboard while this test is taking place. You may wish to set your Jamstik GT down on a flat surface before beginning this calibration step.
Final Adjustments
The calibration data is applied to your Jamstik and is represented on-screen as "Calibrated Result". On this screen, you can test your calibrated settings by fretting and strumming. The calibrated settings are active and reflected in what you hear and see on the fretboard.
If you find that, with your playing style, the Jamstik is either too sensitive or not sensitive enough, you can make changes here before saving your result. Positive numbers will add more sensitivity to your calibrated values and negative numbers will reduce the sensitivity. The resulting values will still be calibrated per-string or per-fret based on the data from earlier steps in the calibration wizard.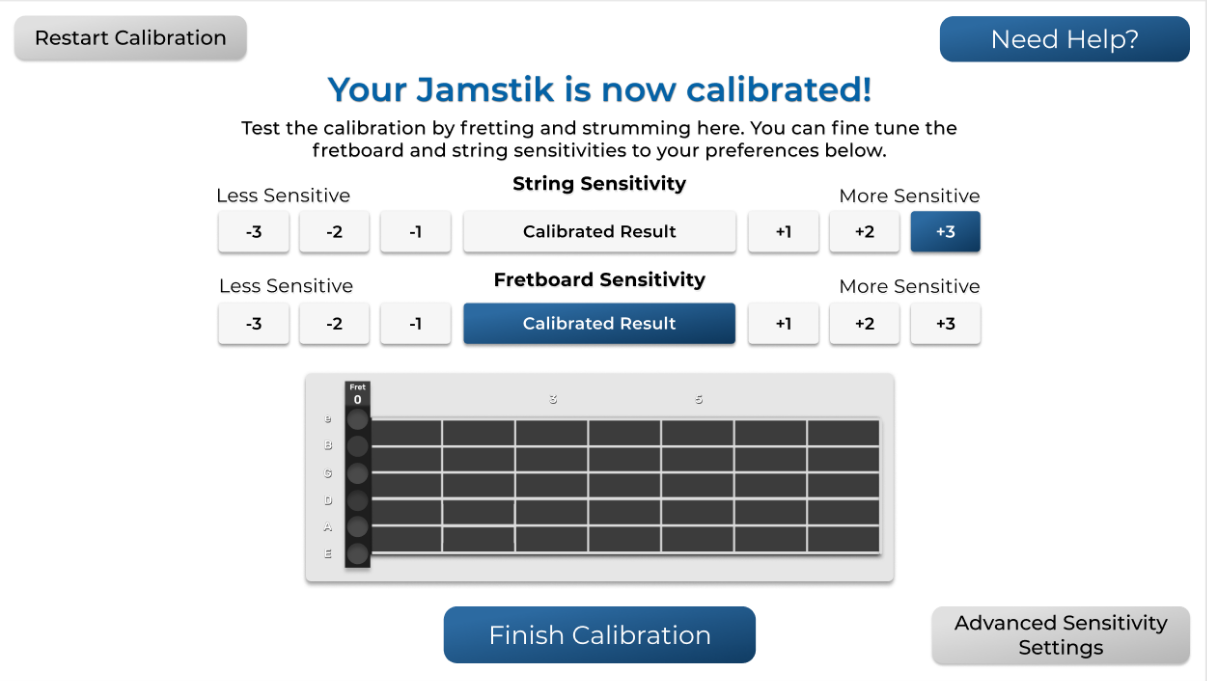 Note: If you are experiencing "double strums" (when more than one strum can be heard when you strum) you want to pick a less sensitive String Sensitivity setting.
If you are "missing strums" (when a note is not played on one or more strings when you strum) you want to pick a more sensitive String Sensitivity setting.
If you see extra fret messages or "blinking frets" (when frets appear on the fretboard that you are not fretting) you want to pick a less sensitive Fretboard Sensitivity settings.
If you are "missing frets" (when no fret appears on screen while you are fretting) you would want to pick a more sensitive Fret Sensitivity settings.
Advanced Settings
In the advanced sections in the Sensitivity tab in Device Settings, you can see and adjust these calibrated values per-fret or per-string after you have finished through the calibration wizard.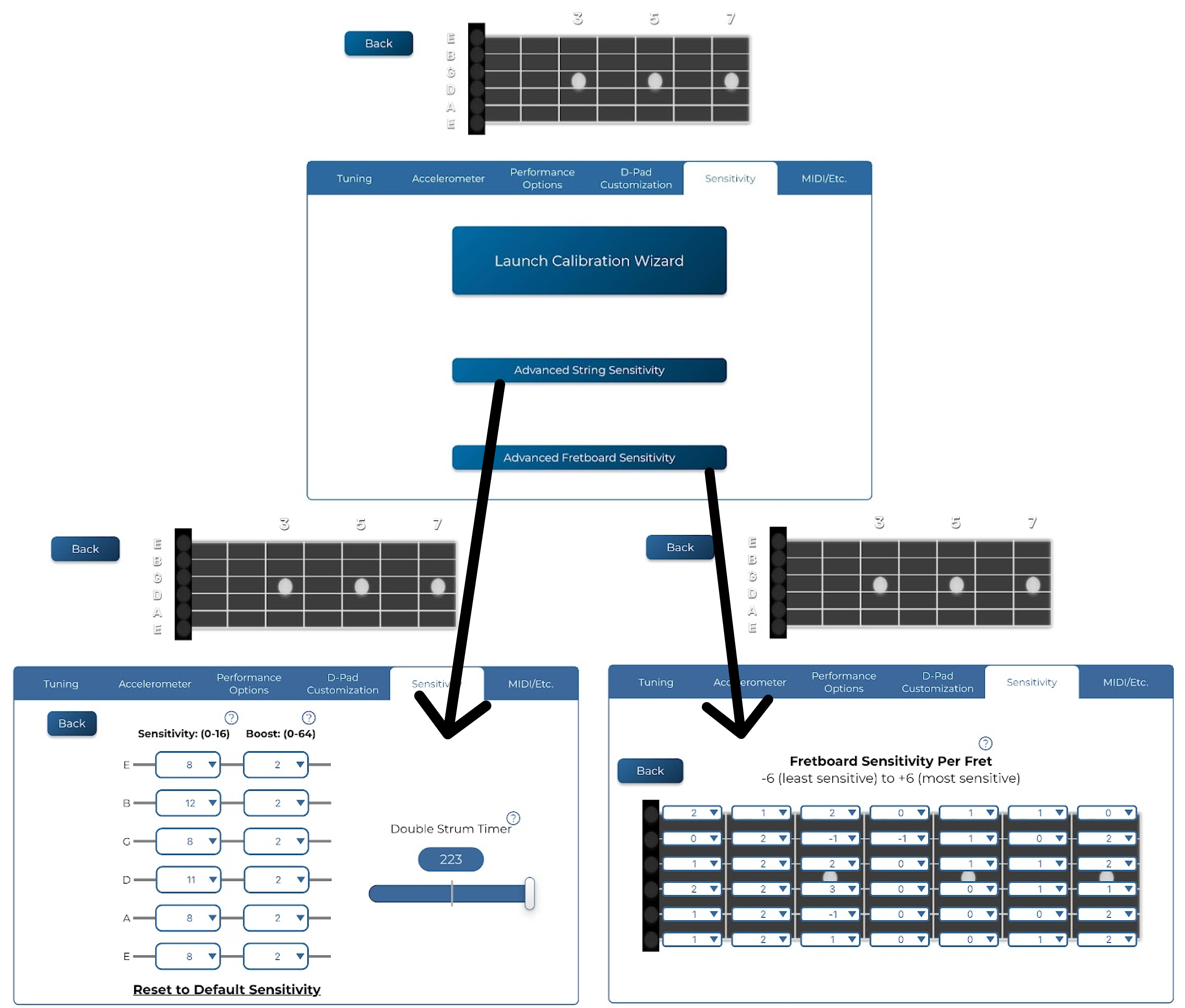 Need Help?
If you are having trouble with the calibration wizard and the instructions on this page have not solved your issue, Submit A Request or email support@zivix.net and tell us about your problem and our team will do their best to solve the issue!