Geoshred is a highly expressive and creative software instrument housed in a sleek iOS app. Its high-quality sound selection and versatile external MIDI support make it a perfect companion app for your Jamstik.
This article will detail the connection process to ensure a smooth playing experience with the Studio MIDI guitar. For Jamstik GT or Jamstik+ users, Geoshred has kindly provided a pre-configured MIDI profile, which is selectable from the configurations dropdown as "Jamstik+".
Setup Instructions:
Before launching the app, make sure your Jamstik Studio is charged and that the firmware is set to operate in MPE mode. Now, let's open Geoshred.
First, let's make a slight modification to the MPE MIDI configuration to better accommodate the Jamstik Studio. With Geoshred open, tap the settings icon (three dots) in the upper right.
Now, under 'Global', select 'MIDI'.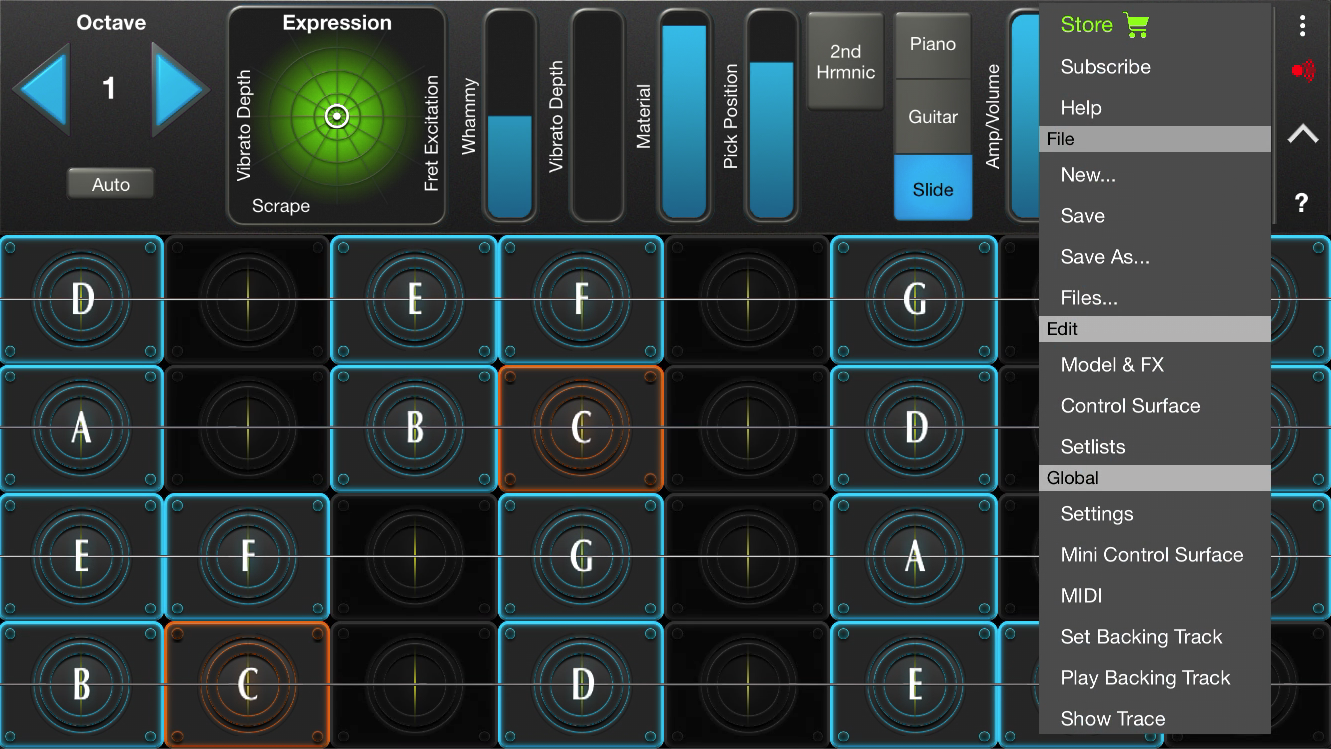 In the MIDI configurations window, select 'Edit', then 'MPE Channel Mode'.
Now, scroll down to 'MIDI in' and change the 'Pitch Bend Range' from 48 to 4.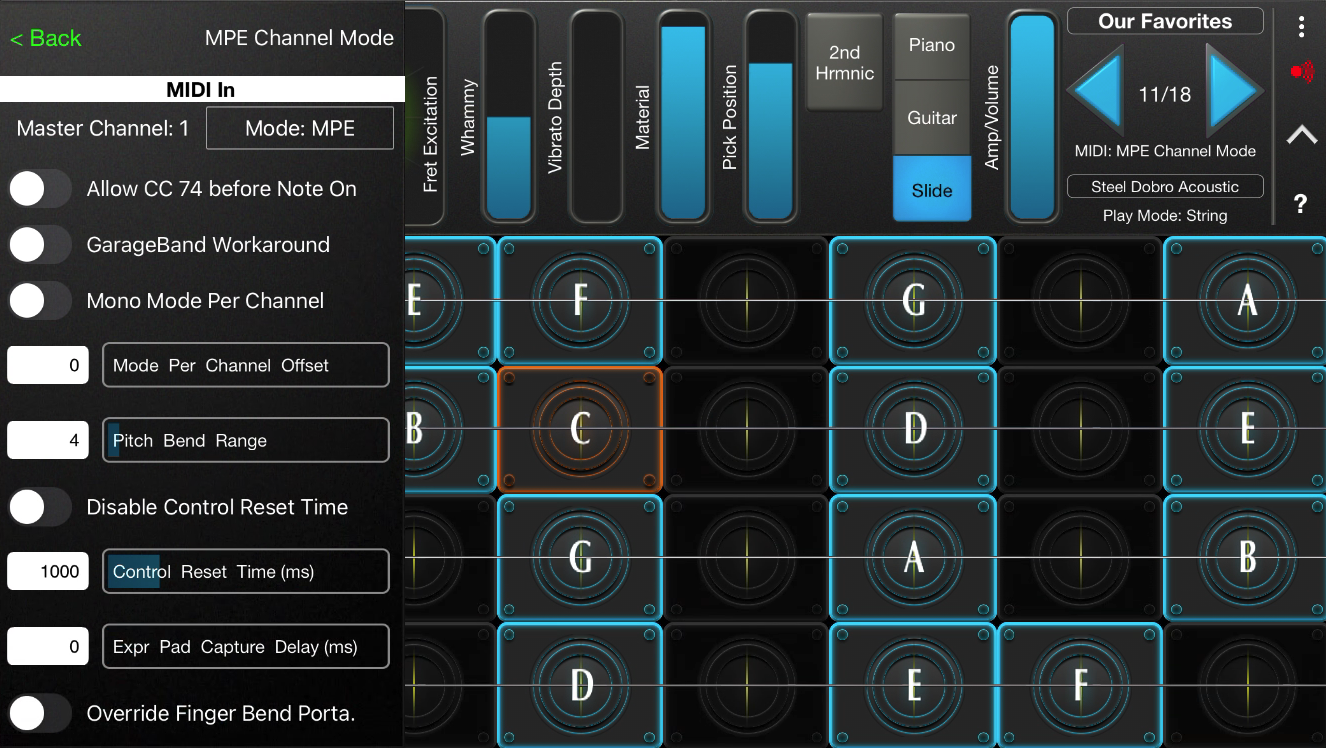 Lastly, jump back to the MIDI configurations window and hit the Bluetooth icon.
Assuming your Jamstik Studio is turned on, find it in the devices list and tap it to connect.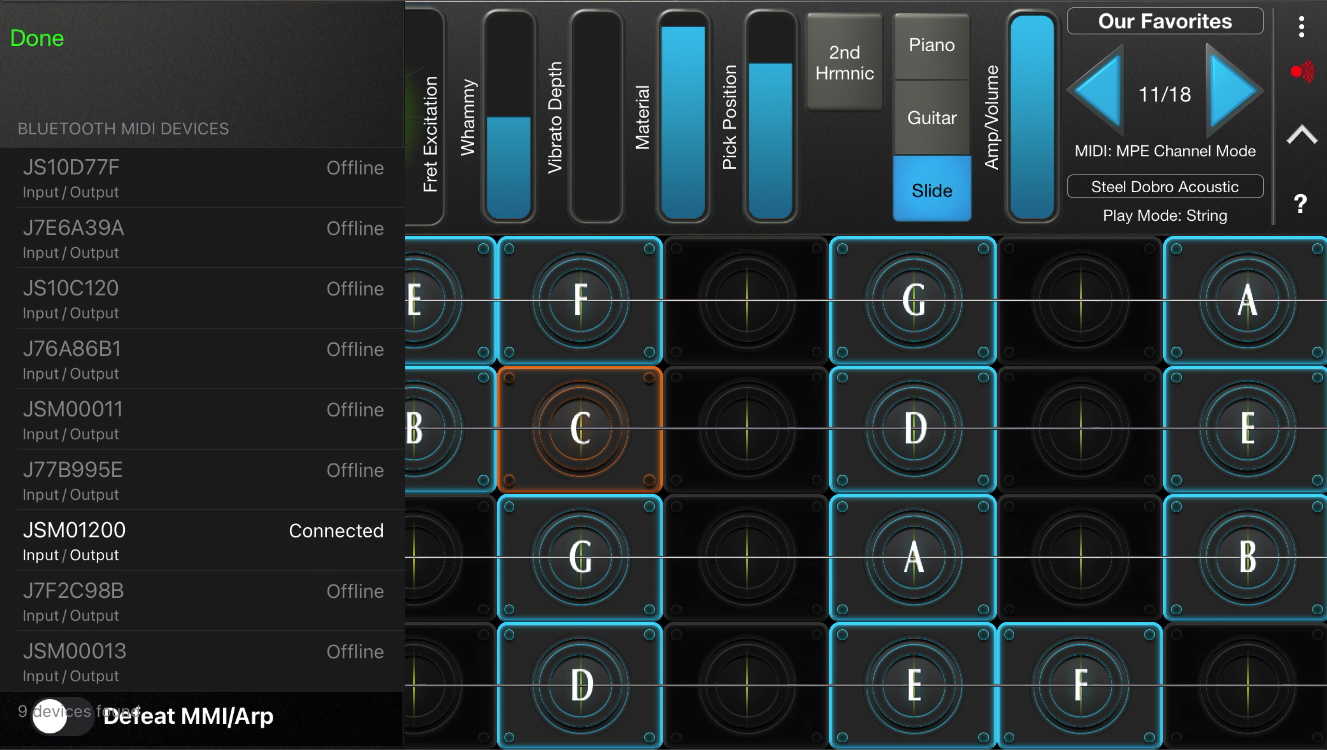 And you're all set!