How to connect the Jamstik to Chromebook via USB
If you want to play your Jamstik with the Learning Portal for Jamstik on web, you can conveniently connect using the supplied USB cable.
Step-by-step Instructions:
First, make sure that your Jamstik is powered on.
With your Jamstik turned on, launch Google Chrome.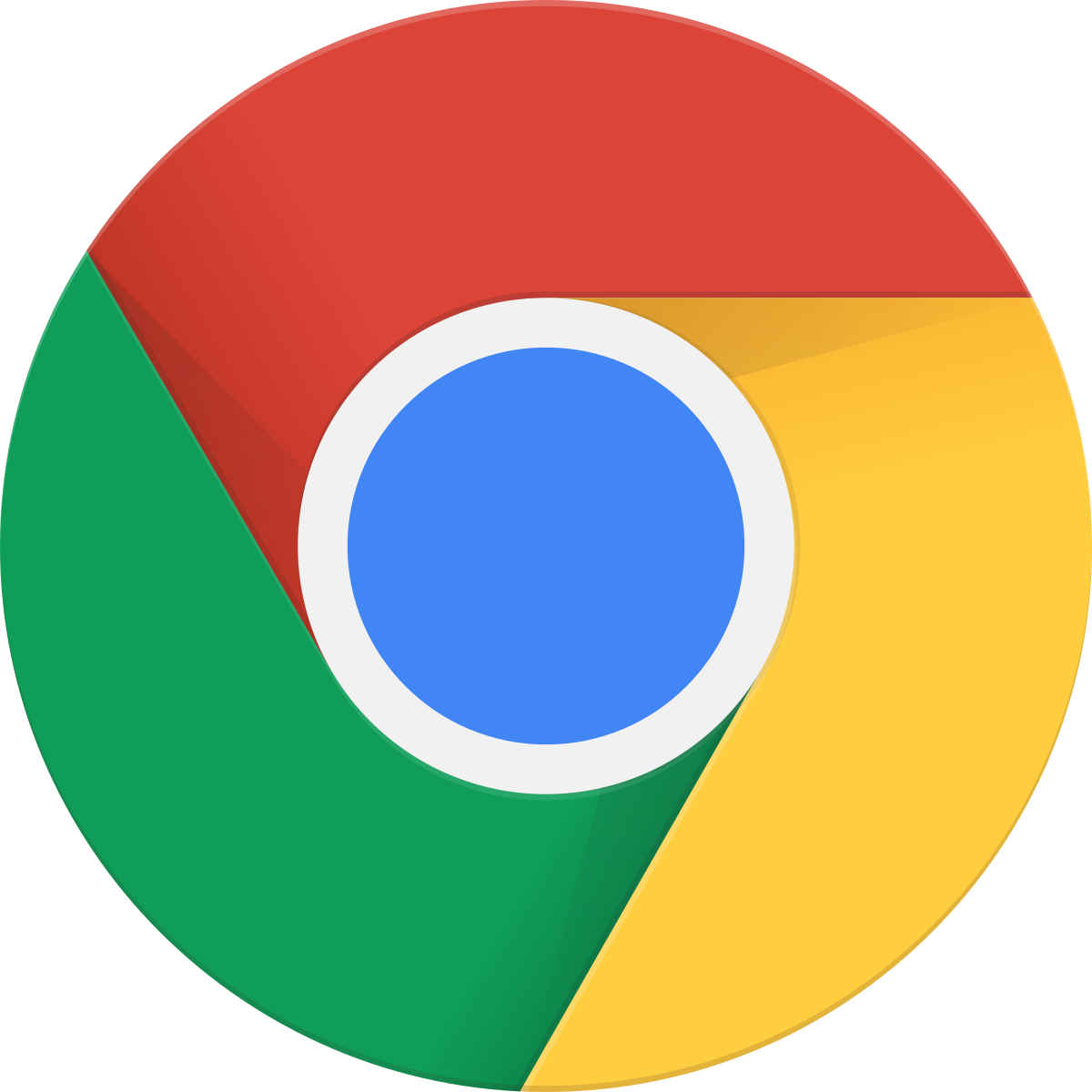 In the address bar, type play.Jamstik.com and press enter.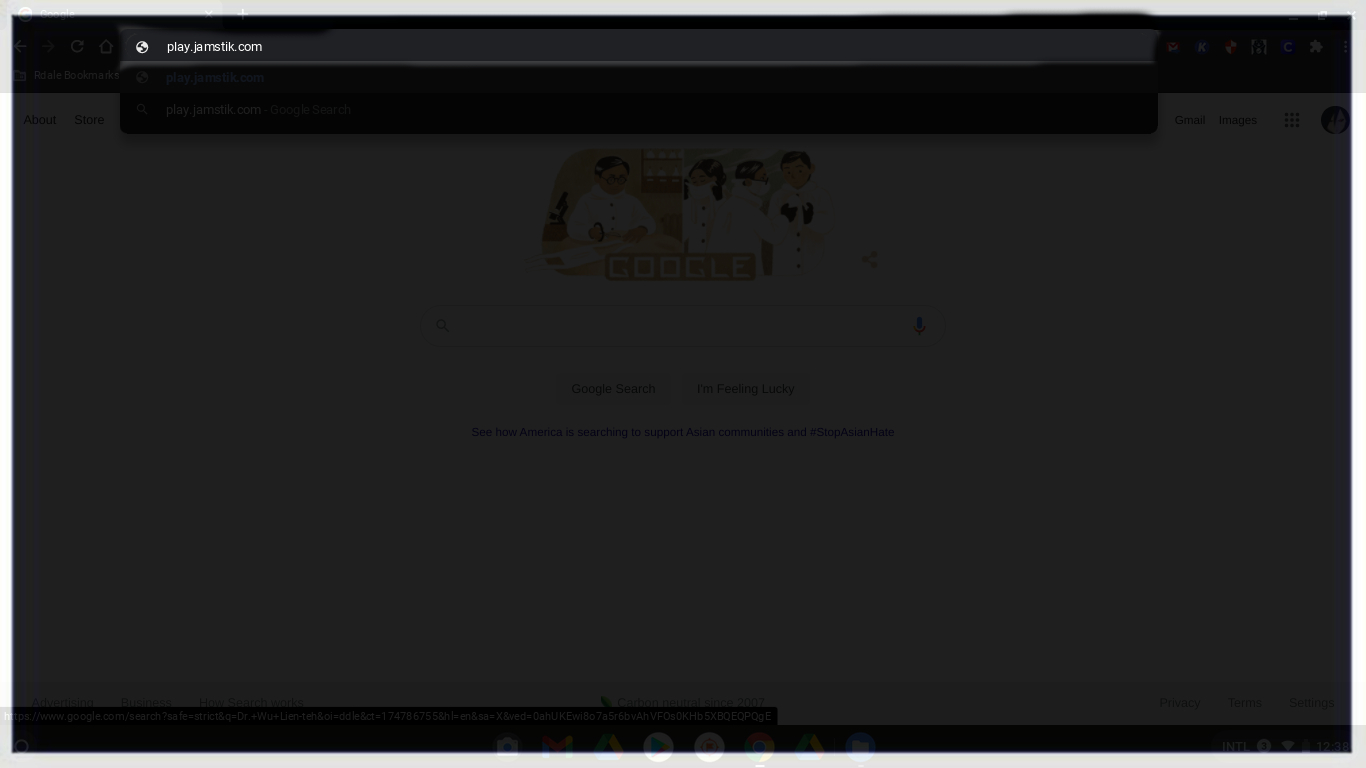 Next, select "Sign in" or "Create Account".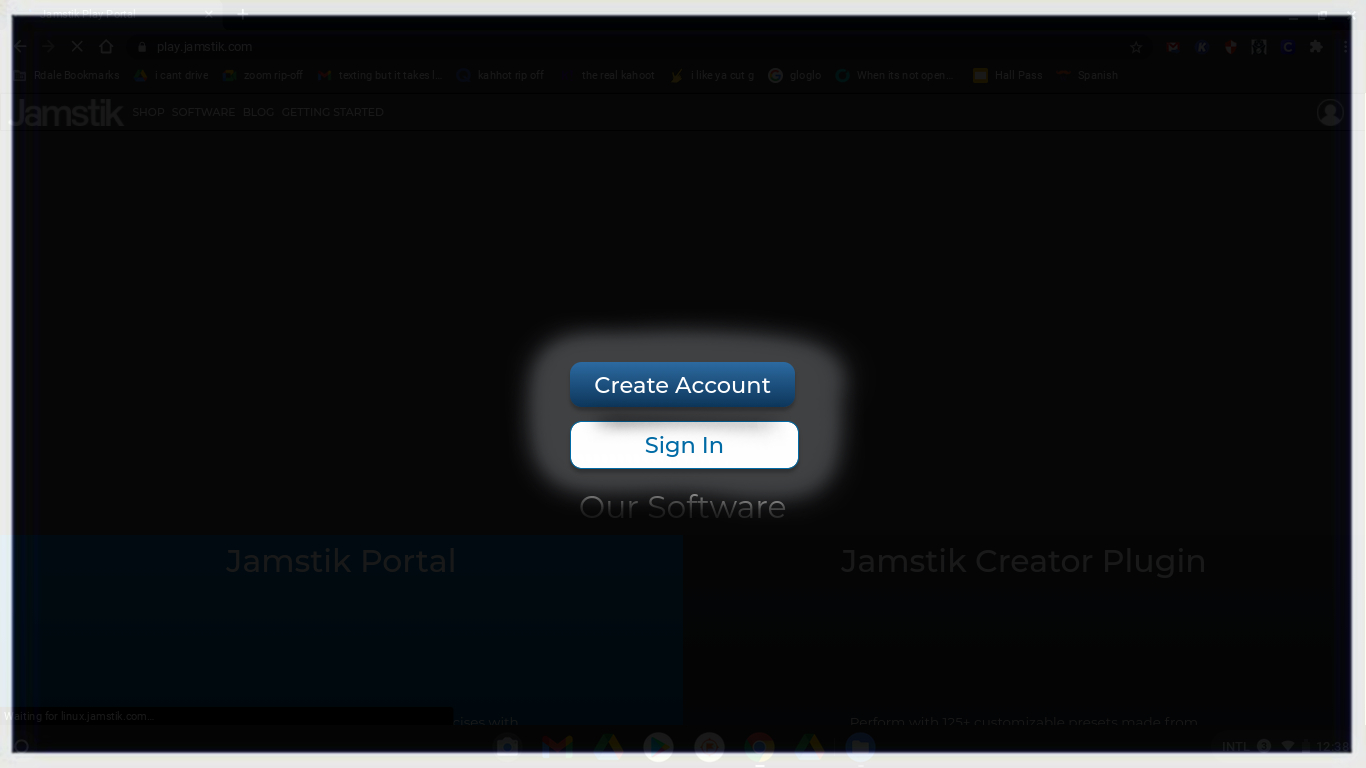 If you selected "Create Account" you will be prompted with options to "Sign Up / Sign In" using the options provided. Please select one of these options and complete the sign-in process.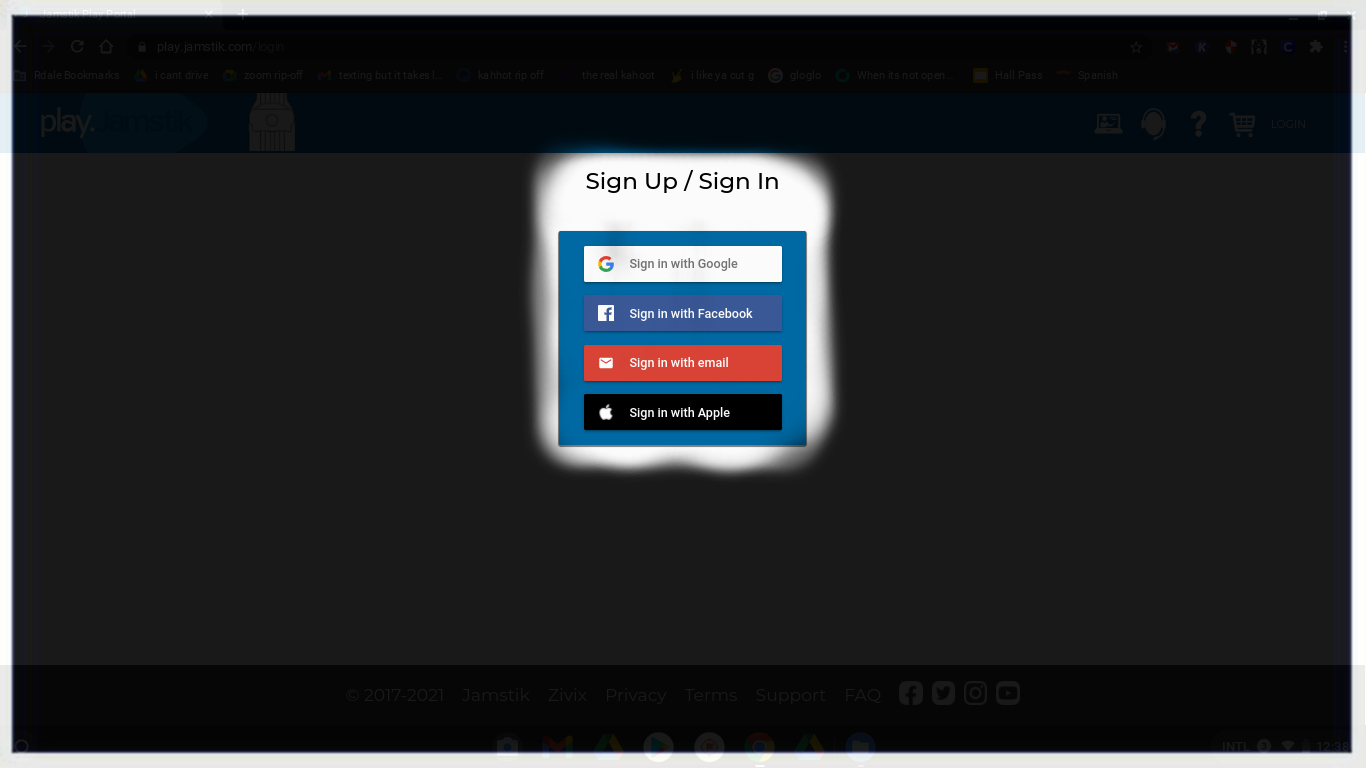 After completing the Sign up/ Sign process you will be prompted with a set of questions. Please select from the answers provided and click next once you have answered all three questions.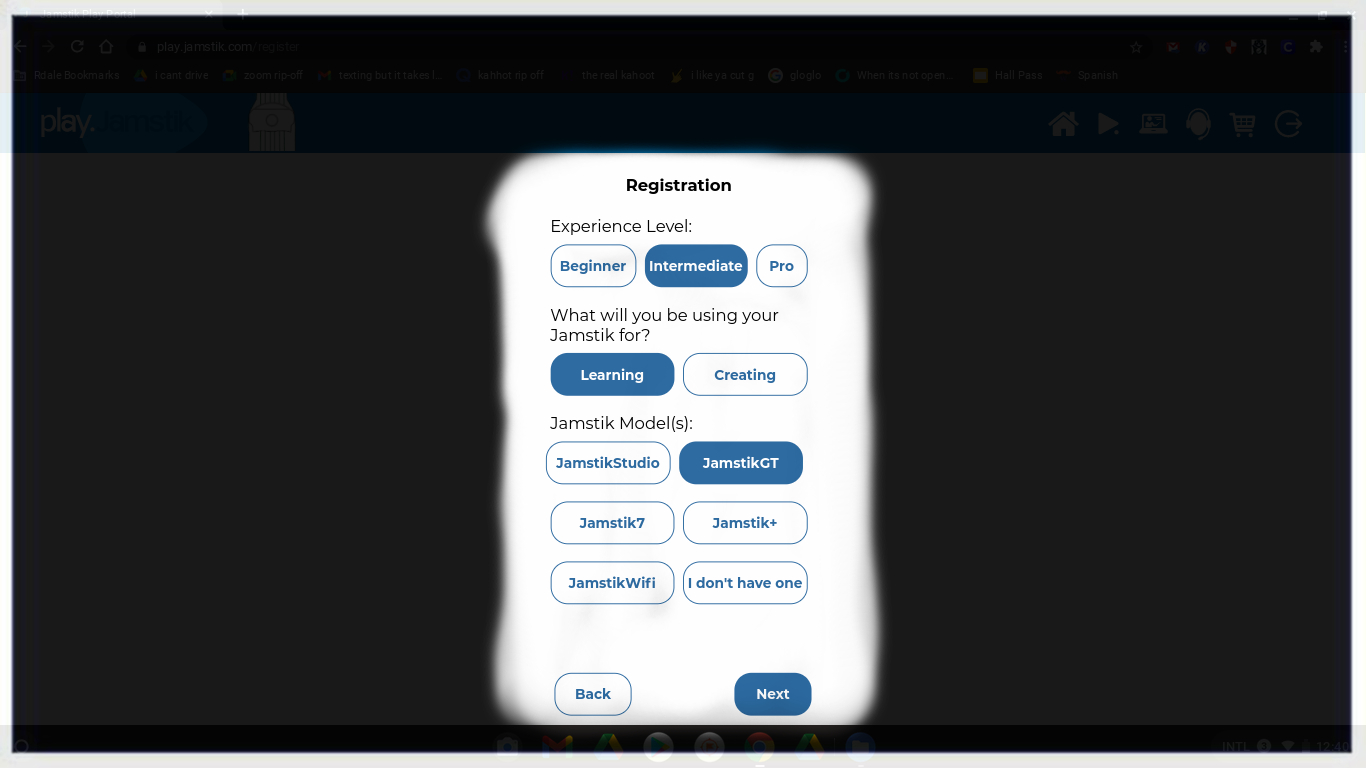 Next, you will need to enter your name and birthday. You will also need to certify your age being above 13 years old by selecting the check box.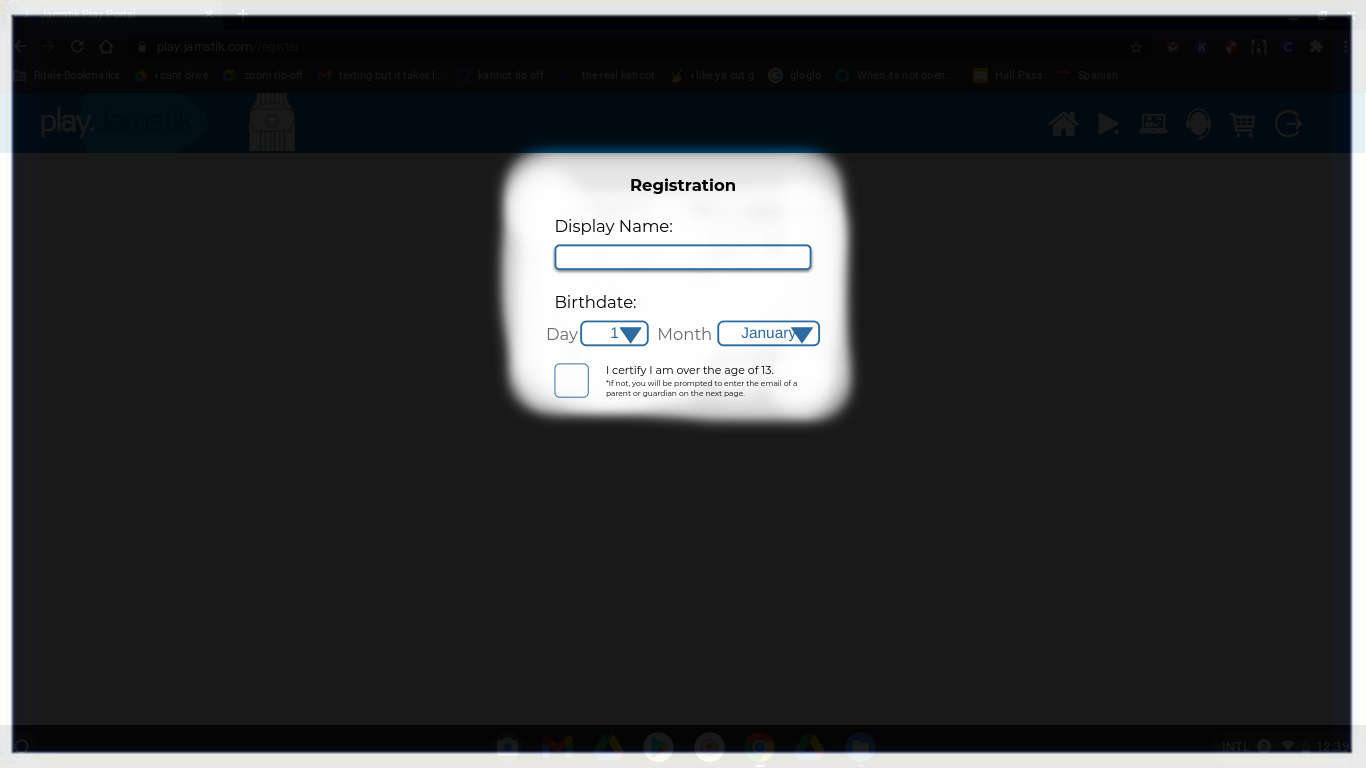 After this, you should be prompted to "Allow" or "Block" Midi access for "play.jamstik.com". Please click "Allow" as this will allow your Jamstik device to connect to the Jamstik Web Portal.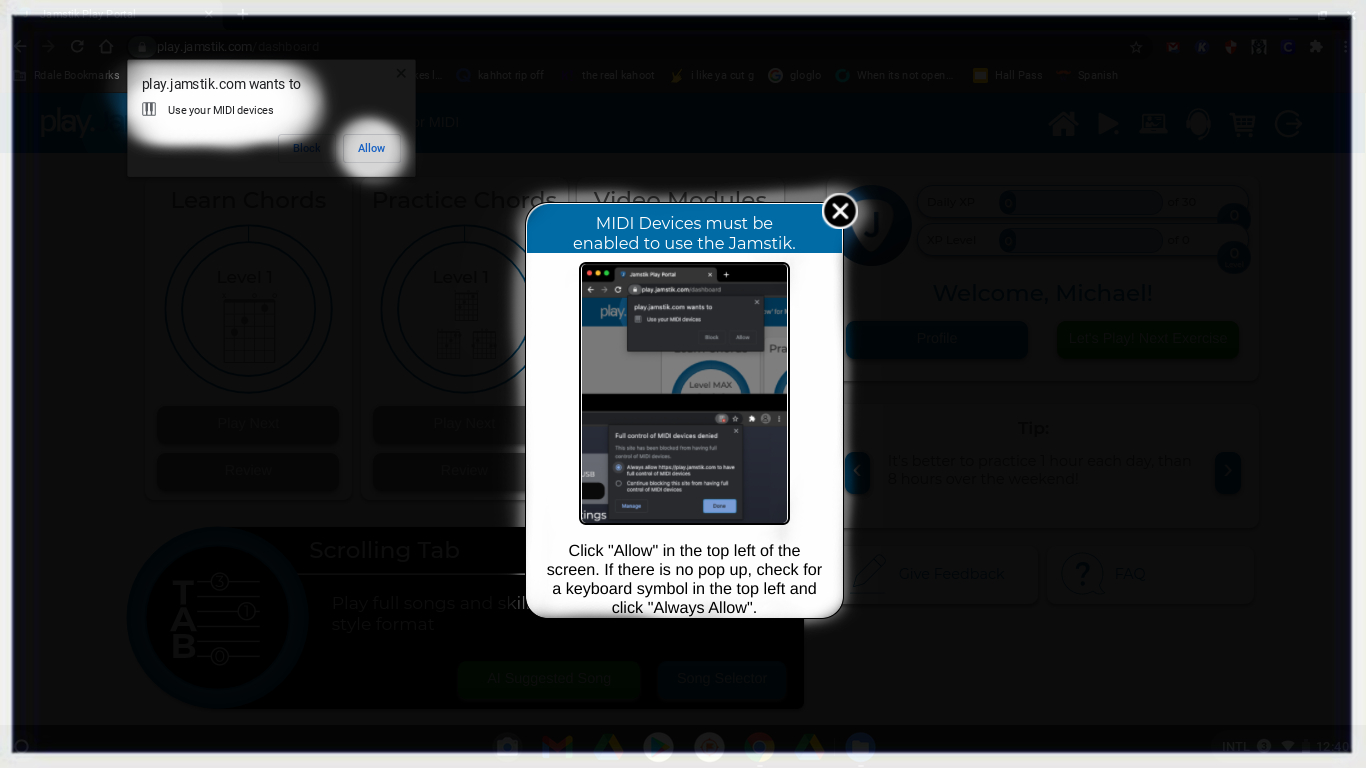 Lastly, connect your micro USB cable to the Jamstik and into the computer.
If your web page still indicates "No Jamstik Found" after the connection, please refresh the web page by pressing F5 or clicking the refresh button located next to the home button at the top left of your screen.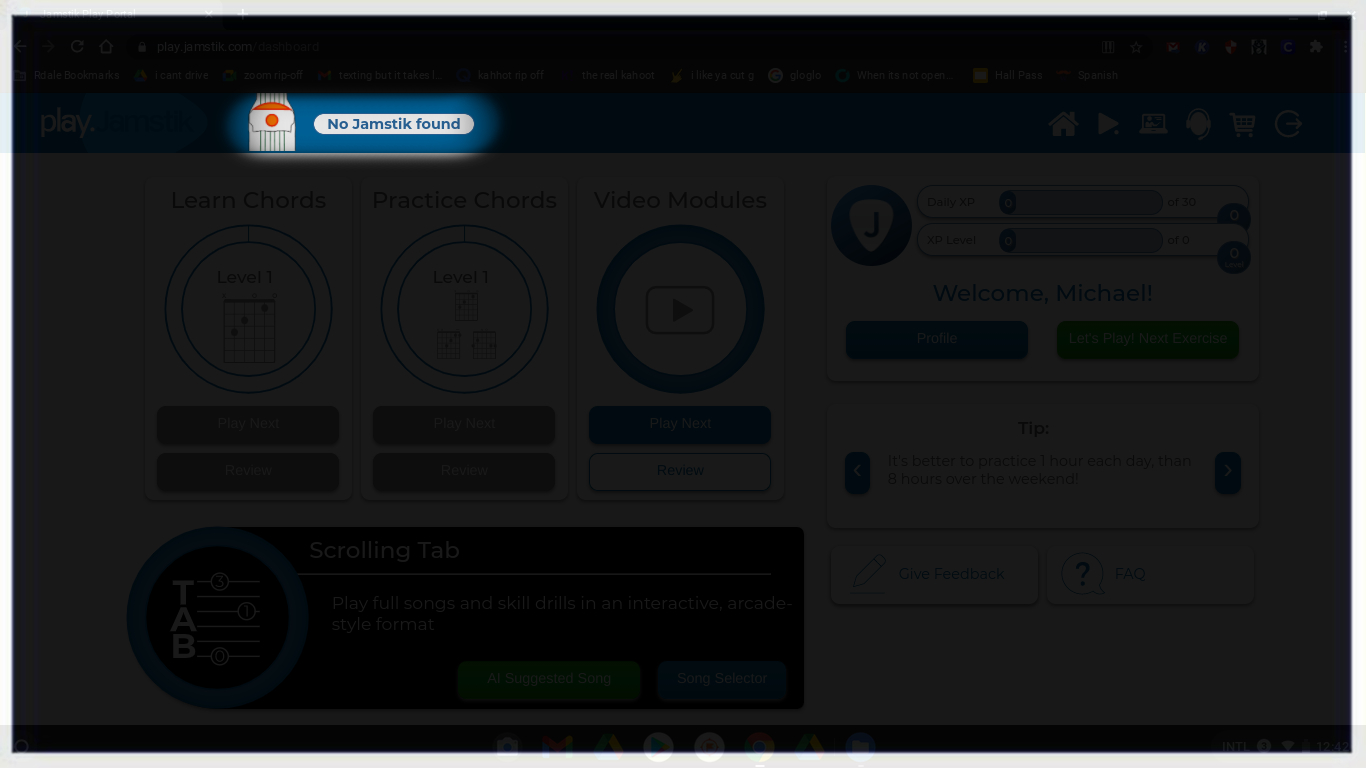 You're connected! Enjoy Your Jamstik.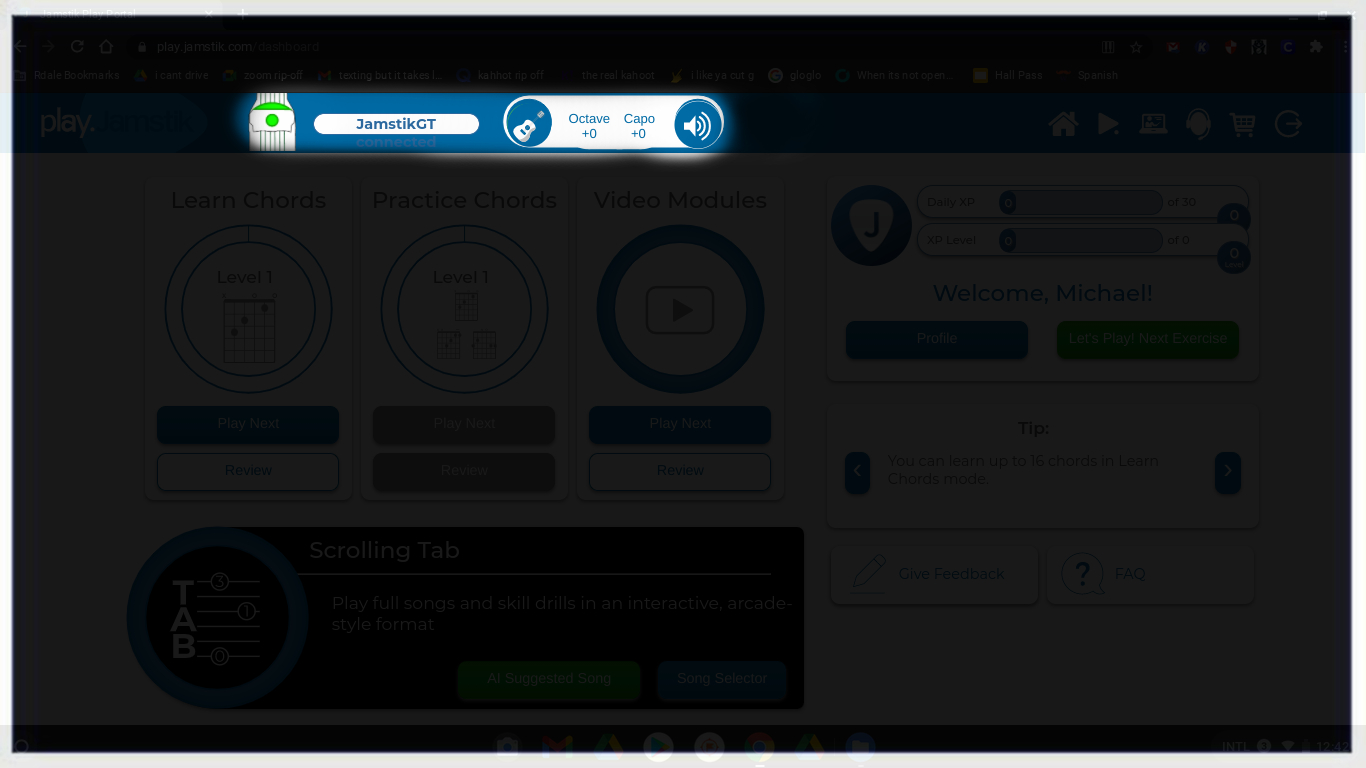 Other Ways to Connect