If you are experiencing Bluetooth dropouts while connected to Logic Pro, disabling "automatic installation" in the control surface setup will allow you to stay connected over Bluetooth while using Logic Pro.

On the top bar select "Logic Pro" > Control Surfaces > Setup > New > Then disable automatic installation.

Ensure that "Automatic Installation" is disabled by deselecting it (it is enabled by default).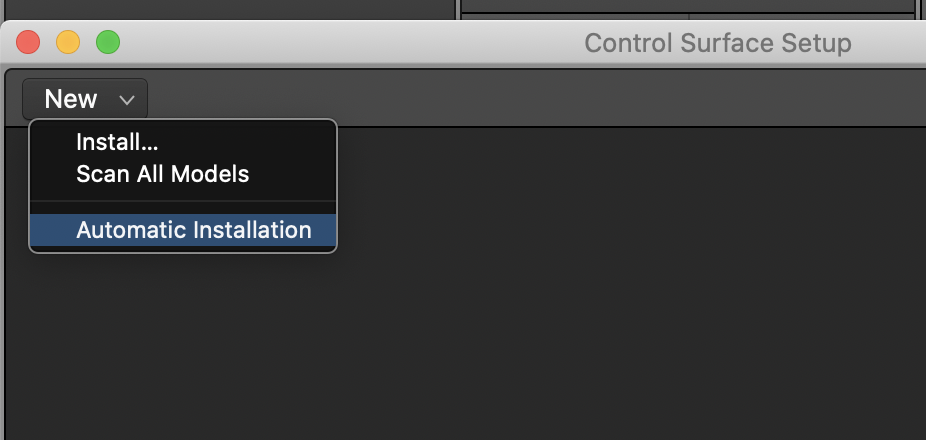 Once disabled, you will be able to connect to Logic Pro over Bluetooth.