To access the Scrolling Tab experience, head to the Learning Portal for Jamstik app on iOS play.jamstik.com in your Chrome browser on Mac or PC, sign in and open up the dashboard. Scrolling Tab will be the third icon after the Learn & Practice Chords modules.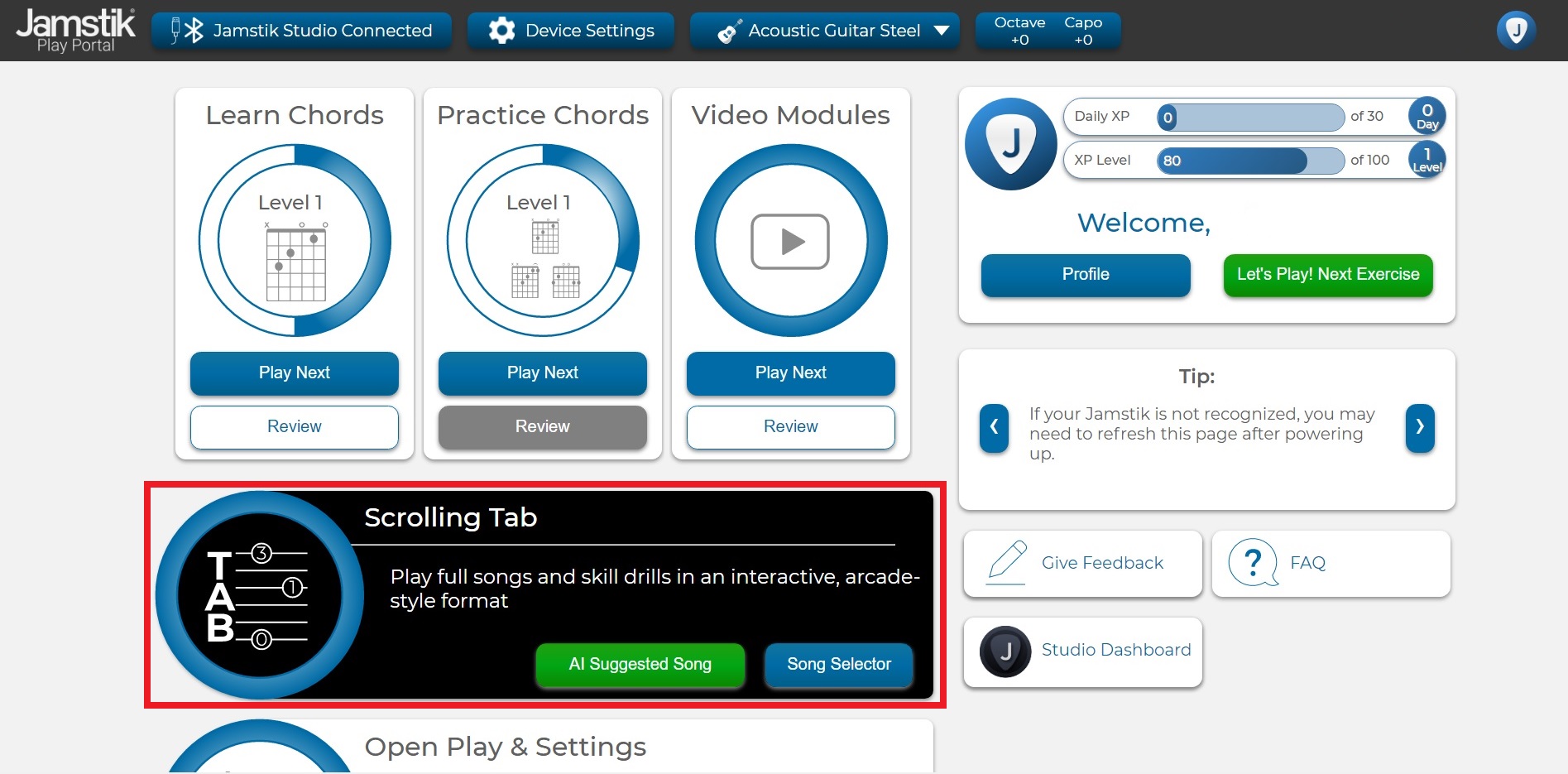 After clicking the Scrolling Tab, "play" button, you'll be taken to our song/drill library, where you'll have the chance to sort by title, difficulty, genre & more.
We've built the Scrolling Tab Trainer as a platform for many types of experiences:
-Skill Drills
-Rhythm Drills
-Full Songs


Play Mode: Here are a few more tips on how to use the interface:
Fret the correct incoming cues and pick or strum when they reach the pick/strum point. When a new chord is coming, you'll see a mini diagram above individual fret cues for reference.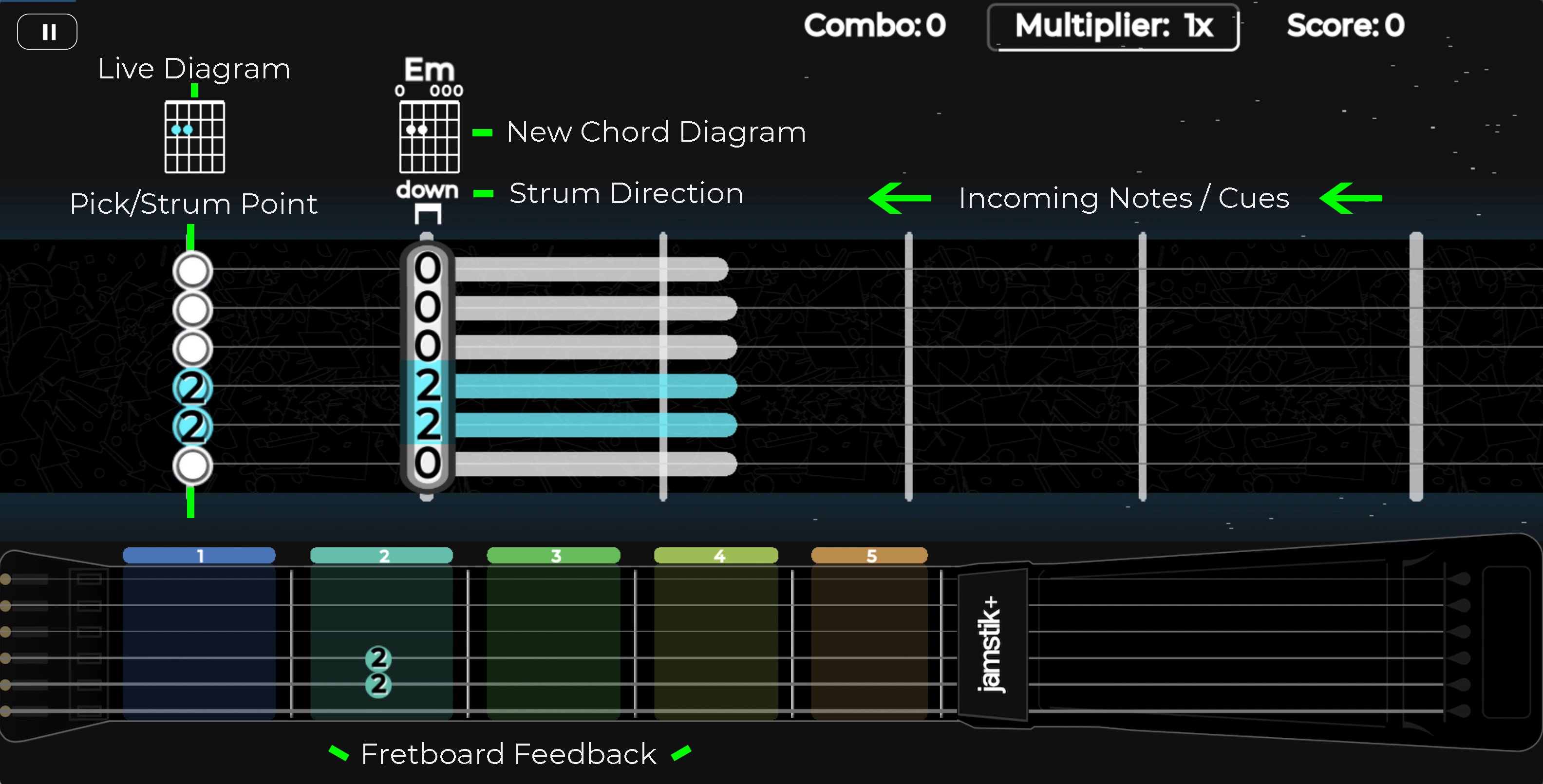 *Please note - the user interface will display the relevant Jamstik connected. (i.e. 5 frets for Jamstik+ and 7 frets for Jamstik 7 or Jamstik GT)
This new mode was designed to emulate existing guitar tablature.