A very important feature of the Jamstik 7 is the Touchpad controls. You can switch octaves on the fly and adjust your capo, all with the push of a button.
*If you're looking for the Jamstik+ Touchpad controls, please refer to this article.
The defaults for the Jamstik 7 Touchpad are the following: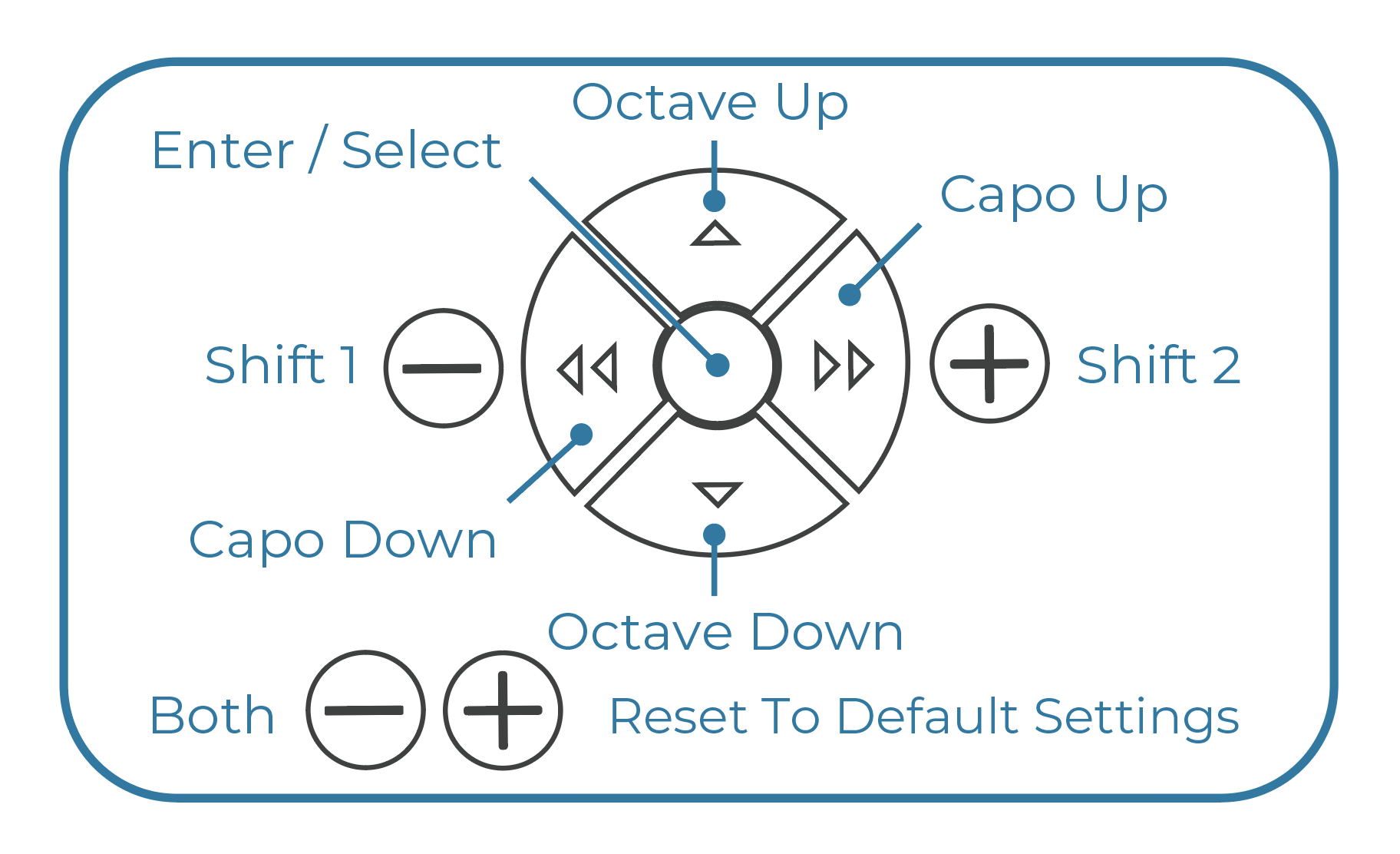 One-Push Commands
UP: Octave Up
DOWN: Octave Down
RIGHT: Capo Right +1 (half-step)
LEFT: Capo Left -1 (half-step)
CENTER BUTTON: Enter/Select
Combo Commands
SHIFT 1 + SHIFT 2: Soft Reset (Defaults Capo and Octave)
RIGHT + LEFT: Soft Reset (Sets Capo to zero) 
ENTER + RIGHT: Single Channel Mode Toggle - Often used when using 3rd party apps that require a single channel MIDI input like Sample tank, Launchkey, etc.. more information on this can be found in the article: How to use 3rd party apps that require single-channel MIDI
ENTER + +: Change Instrument 
ENTER  + - : Change Instrument
On Customization:
Within the Jamstik App, you are able to reprogram the buttons to do as you wish. In the drop-down menus are lists of commands you can assign any button to, you can even repurpose the mute-switch to the desired command.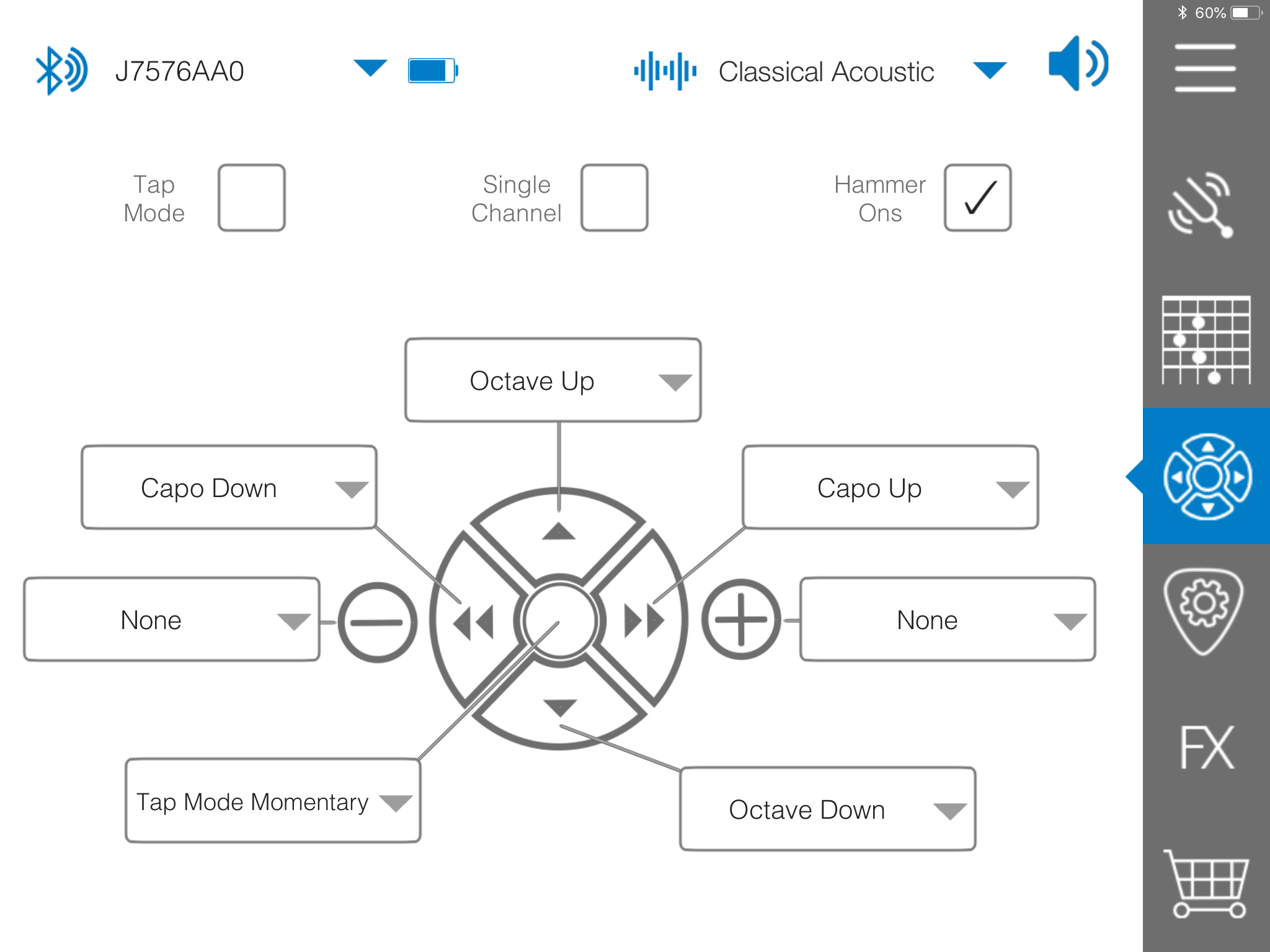 Select a button you wish to modify and assign a function.