Jamstik Portal - Quick Start Guide
Jamstik Portal is the learning companion learning software available on iOS and Google Chrome web browsers.
Watch video tutorials, learn your first chords, progress through AI-generated skill drills, and set high scores as you play full songs with an interactive scrolling tab player. Once you master all of the basic chords, head over to Open Play to conquer even more complex chords and scales. You can also adjust your settings like tuning and picking sensitivity, change your octave or set a capo, and change your sound in the instrument menu.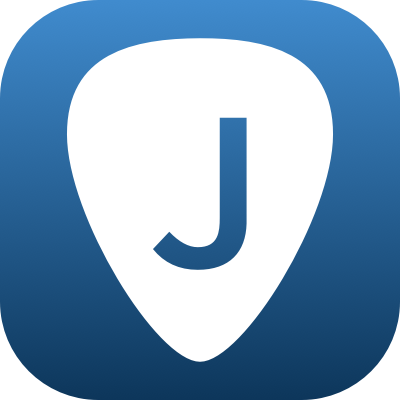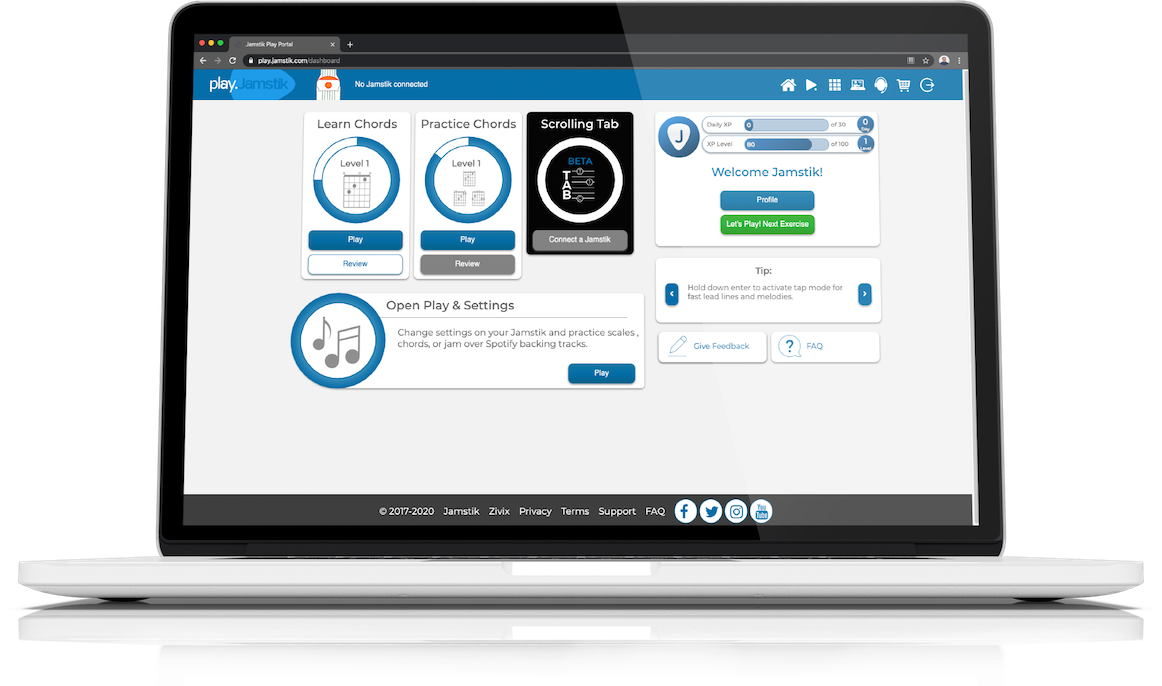 Contents
Tuning, Capo, and Octave Settings
Download & Web-Use Instructions:
Google Chrome - Mac, PC, Chromebook: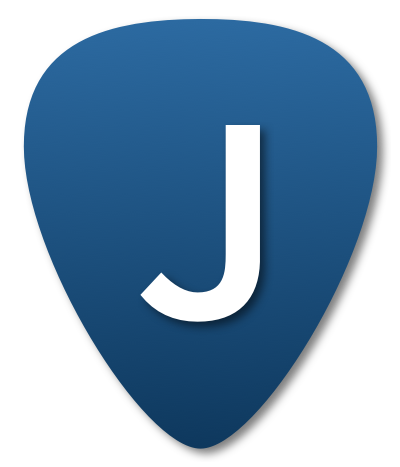 Web Learning Portal for Jamstik (Mac/PC/Chromebook)
The Web Learning Portal for Jamstik was designed specifically for Google Chrome, as it's currently the only web browser that supports web-MIDI. When new web browsers support Bluetooth instruments, we will issue updates to let users know! If you haven't already, download Google Chrome here, then get started at play.jamstik.com
iOS: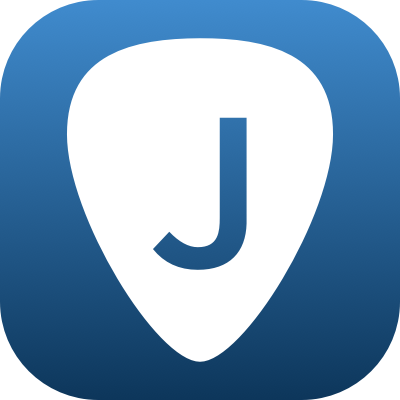 Learning Portal for Jamstik iOS
The Jamstik Portal app for iOS lets you play, learn, connect, and create on the go! Your progress is saved between Chrome and iOS, so you can play on the go with your iPad, then login later on your laptop.
Click the icon above or click here to go to the app store.
Connection
The connection process differs between devices. For detailed information, visit one of our device-specific support articles below.
Activity Modules:
Learn Chords:
Learn chords is where you can become familiar with chords you haven't played yet. You'll see fret display with your first cue indicated by the blue oval with the yellow dot. If you place your finger on the cued position, the cue turns yellow, and you'll hear the finger position tone for that note. The next cue will then appear.

Over to the upper right-hand side, you'll see a chord grid with the complete chord you're learning. On the bottom of the page is an instruction box with tips, and a photo that shows you where your current finger position should be fretted.

Once you complete and hold all of the fretting positions correctly, the strings turn yellow, and the pick indicator shows up, you're ready to strum! If you've played correctly, the strings will turn green.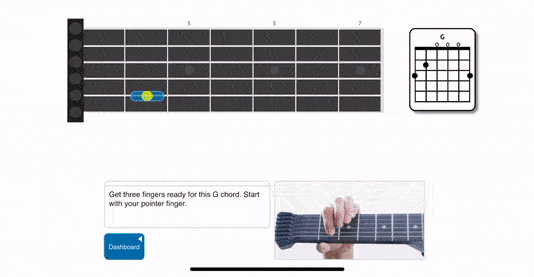 If you need to remind yourself of a chord you've already covered, the review dropdown menu will list all of the chords you've learned. You can select any of them to refresh your memory and replay the exercise.
Practice Chords:
The Practice Chords module gives you the opportunity to test what you've covered in the Learn Chords module after you've completed learning at least two chords. Clicking play launches a series of chords tailored to your progress.

You'll see chord grids at the top of the screen, and fret display at the bottom. The fret display won't show you any cues, so this is your opportunity to test what you know! Play the chord as it appears in the chord grid and you'll advance to the next chord. If you happen to get it wrong, the grid will be outlined in red, and fret display will give you the clues for a second try.
Clicking "Review" launches the chords you've already learned in a randomized progression and uses AI to make sure you're practicing your 'weakest' chords more frequently!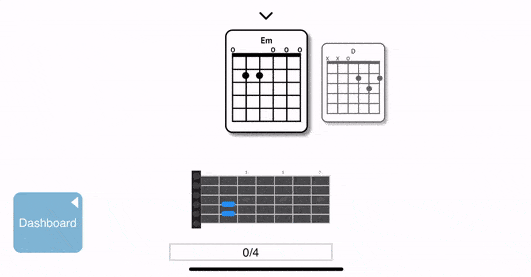 Quick Tip: You can use the D-Pad or touchpad on your Jamstik+, 7 or GT to navigate through the basic levels of the experience without having to take your hands off your Jamstik.
Scrolling Tab: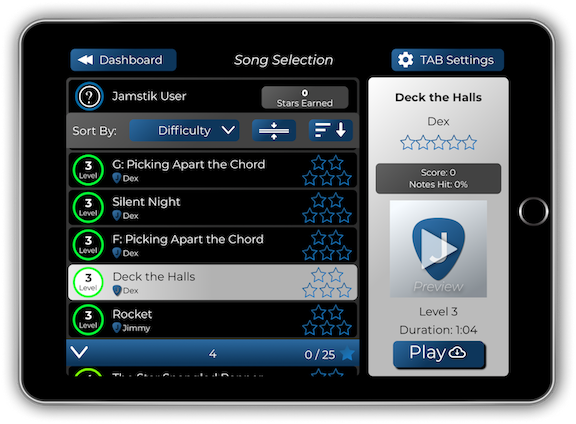 In the scrolling tab module, you'll get to put your skills to the ultimate test playing full songs and earning high scores. After clicking the Scrolling Tab, "play" button, you'll be taken to our song/drill library, where you'll have the chance to sort by title, difficulty, genre & more.
We've built the Scrolling Tab Trainer as a platform for many types of experiences, including Full Songs, Short Skill Drills, and Rhythm Drills.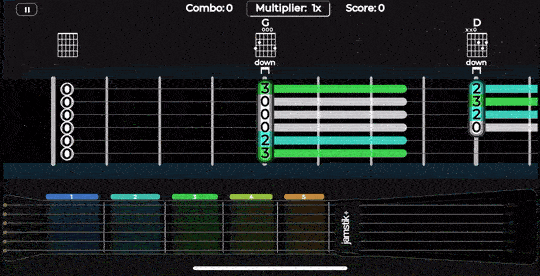 Play Mode: Here are a few more tips on how to use the interface:
Fret the correct incoming cues, and pick or strum when they reach the pick/strum point. When a new chord is coming, you'll see a mini diagram above individual fret cues for reference.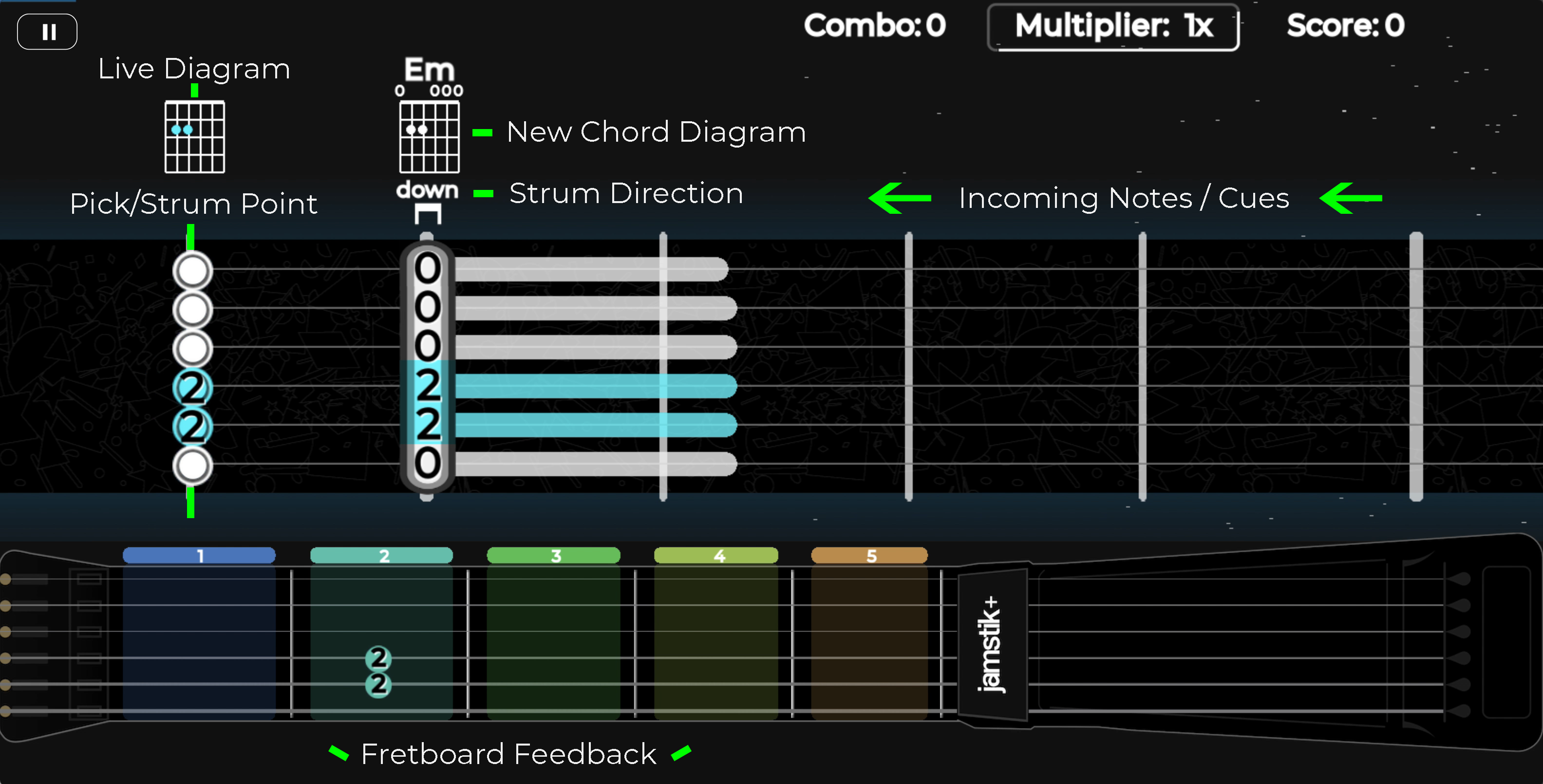 *Please note - the user interface will display the relevant Jamstik connected. (i.e. 5 frets for Jamstik+ and 7 frets for Jamstik 7)
Open Play:
Open play can be thought of as the DIY-method for learning more complex chords and scales.
Free play allows you to practice freely, and the chord diagram in the upper left-hand corner will display any chords you play. It's a great way to discover the names of the less common chords you might not know the names of.

You can also use the chord and scale dropdown menus to display chord and scale overlays.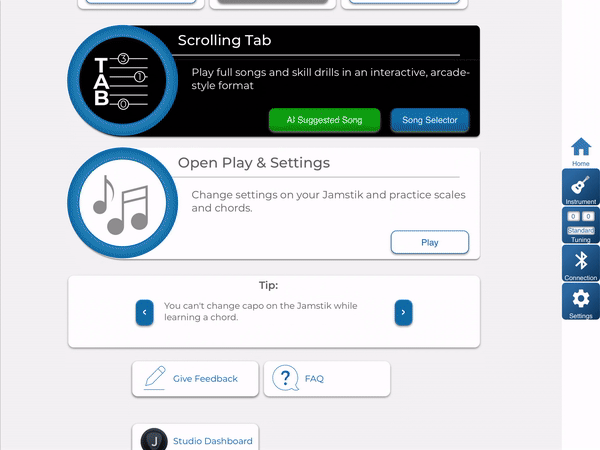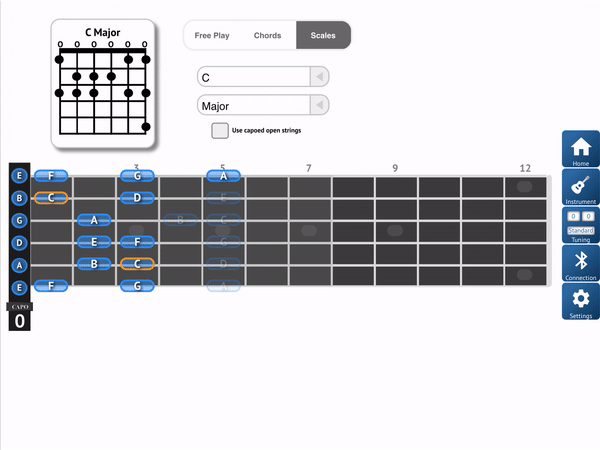 Quick Tip: Doing activities adds to your XP and can help you maintain your daily streak!
Instrument Menu:
To select your Jamstik's sound, click the "Instrument" icon on the right-hand side of the app. Click on an instrument name to select, and press the "Play" button to preview the sound.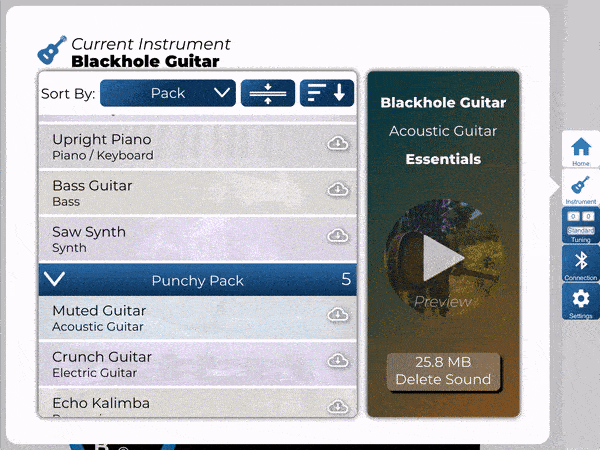 Then, click the "Cloud" icon to download and select the instrument.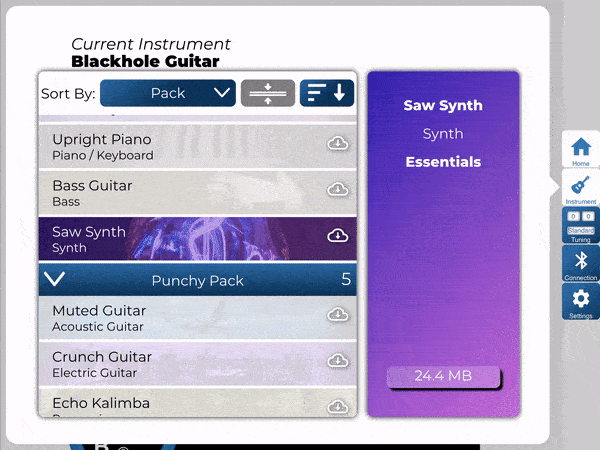 Tuning Menu:
To quickly access tuning settings, click the "Tuning" icon on the right-hand side. Here, you can adjust your tuning settings, apply a digital capo, or change your octave.