Battery Type: AirJamz comes with a standard replaceable CR2032 3V coin battery shown here: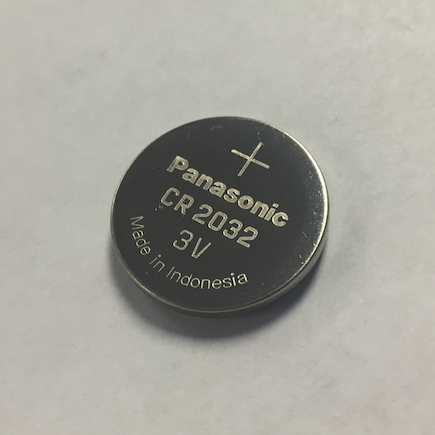 As long as the battery is a CR2032 3V Coin Cell, it should be compatible regardless of the brand, but we recommend buying from a reputable seller or brand name.
Playtime: A fully charged battery will last for 12-15 hours of active playtime (longer in standby mode). 
Replacements can be bought at most major electronics & retail stores, pharmacies, or ordered online. We recommend using a small coin to unscrew the battery compartment. Install the battery with the, "+" side facing out.
Common Household Items That Use This Battery:
If your battery runs out of power and you don't have a chance to head to the store, you may find a CR2032 in common household items such as old TV remotes, watches, or small electronics or toys.
How to Recycle a CR2032 Battery: 
You can locate a battery recycling center here: http://www.call2recycle.org/locator/
Or find information about how to properly dispose of these batteries here: http://www.cr2032.co/environment-article.html
For more detailed information on how to replace the battery or troubleshoot a non-powering device please see this article.