What you'll need:
Jamstik+
Apple Device
Lightning USB Camera Connection Kit
Micro-USB cable (preferably the charging cable that came with your Jamstik)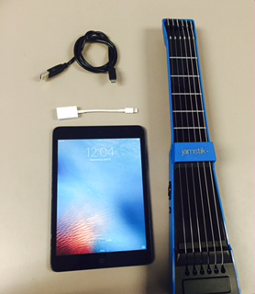 1. Power on your Jamstik+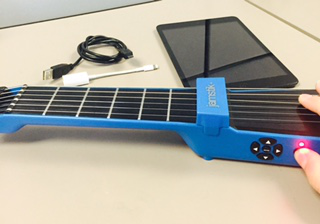 1. Plug the Micro-USB cable into your Jamstik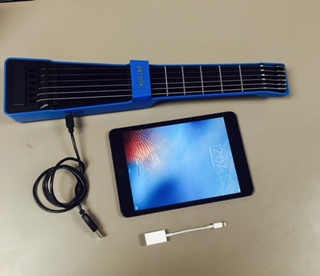 2. Connect the USB end of the Micro-USB cable to the Camera Connector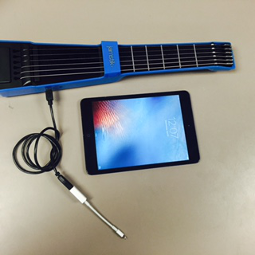 3. Connect the Camera Connector to your iPad/iPhone/iPod Touch via the charging port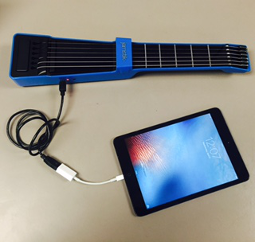 4. Your Jamstik's charge light should turn from orange/amber to green. Open up whichever app you want to use, and you're ready to go!