One of the most expressive features of the Jamstik is Tap Mode. Essentially, it triggers a full velocity NOTE ON message when your finger makes full contact with the fret desired. In Tap Mode, you can hammer-on, pull-off and slide.
There are a few ways to enable Tap Mode on your Jamstik:
1. Toggling the command via a D-Pad command UP & DOWN at the same time.
2. Holding the "Enter" Button for momentary tap mode.
3. Checking the Tap Mode Toggle in the Learning Portal for Jamstik website or iOS app.


Tap Mode - How to activate and use tap mode with the jamstik+ from Jamstik on Vimeo.
In the Jamstik app there's a check-box where you can toggle Tap Mode ON/OFF.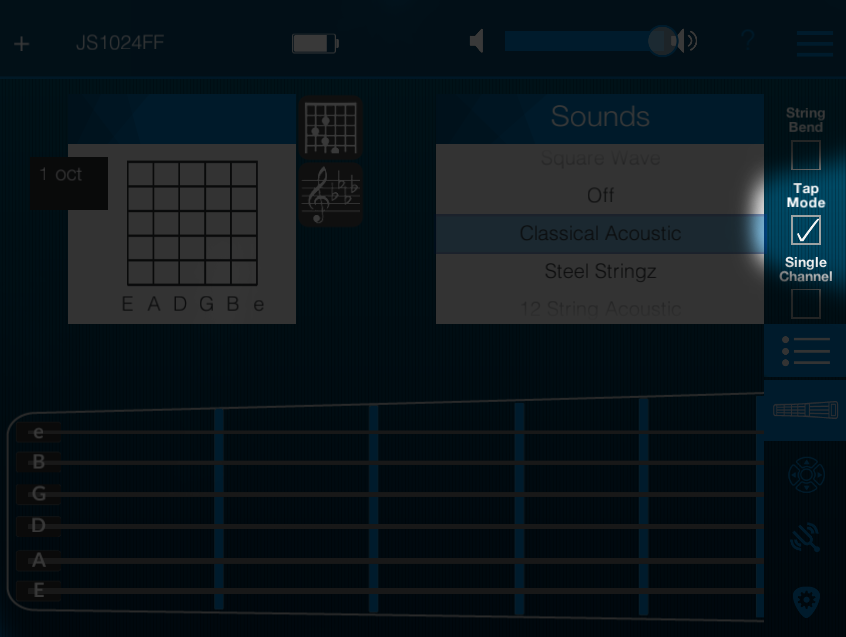 Most of the Combo D-Pad Commands are universally accepted by 3rd party apps (i.e. GarageBand or SampleTank).
Tap Mode Momentary: By default, the ENTER button triggers "Momentary Tap Mode" which means, by simply holding ENTER, you will be in Tap Mode until released.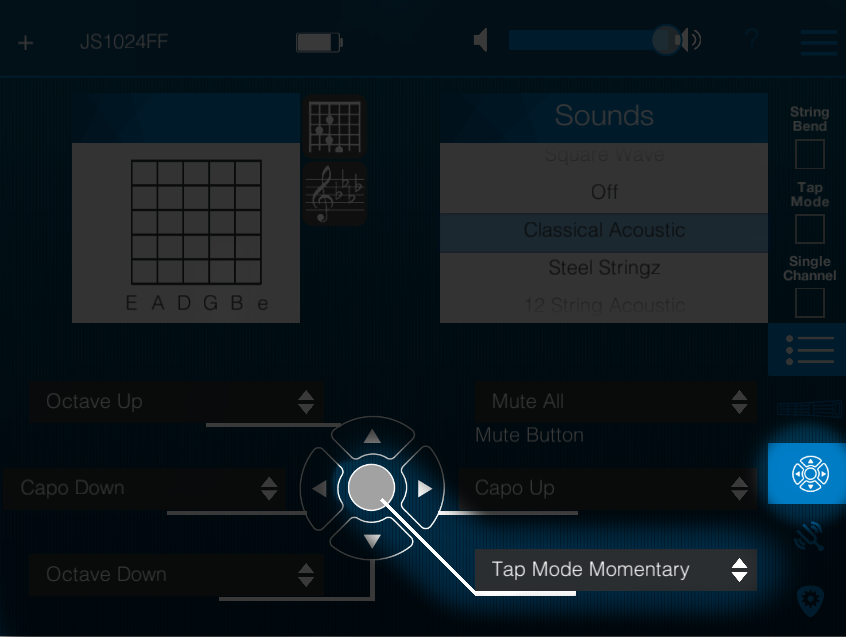 Re-Assigning Tap Mode: In addition to the other commands, you can customize to your D-Pad. You are also allowed to attach Tap Mode to any button you wish. One popular configuration is assigning it to the Mute Button.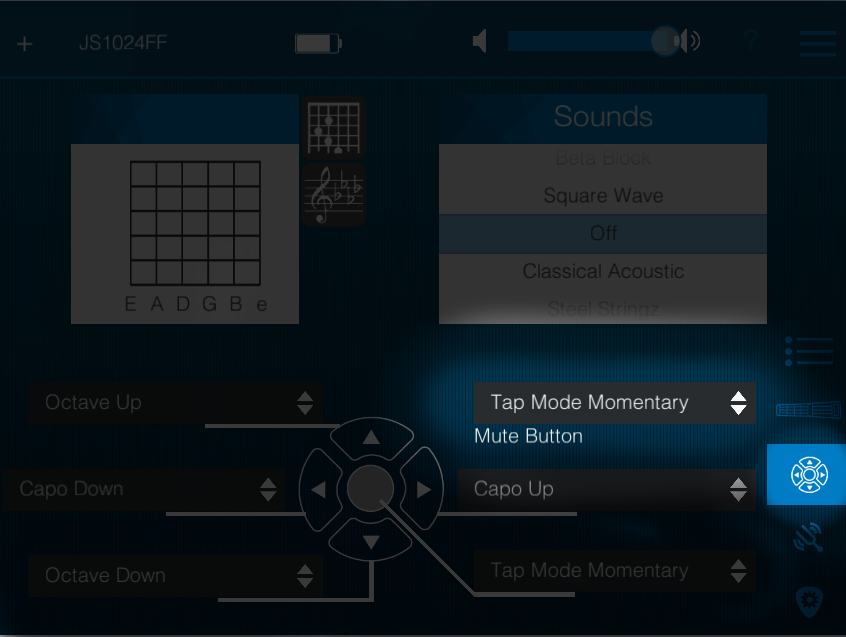 Using Tap Mode in context: When composing tracks that are melody driven, we recommend trying this mode, as you may find that string-bend/vibrato and legato-like passages track well. It also works well for percussion tracks, lead style playing and bass tracks.