No. The original jamstik (1st generation WIFI) does not support left-handed play.
All other Jamstiks support left-handed play. It has the full functionality within our apps and performs the same way as right-handed. However, there are a few things to note.
1. Because we use the same mold for left & right handed models, the d-pad will be situated on the underside of the jamstik+. It is a bit less accessible but can still be useful once the positions are learned.
2. As the left-handed market is significantly smaller for us, at this time we have not made updates to flip the fretboard in our learning apps.
3. We have 3D printed additional strap buttons that will be included in all lefty units to allow for a more comfortable playing experience. These can fit into any screw hole on the jamstik+.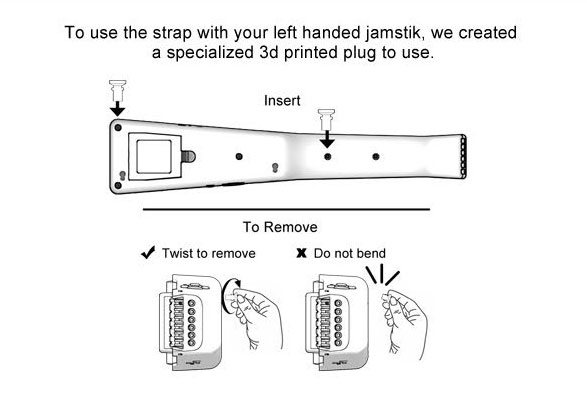 We recommend considering these points before purchasing.